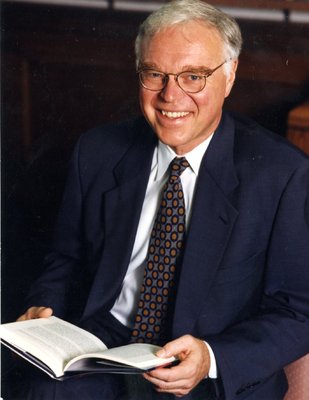 Alfred C. Aman, Jr. (b. 1945) became Indiana University School of Law's fourteenth Dean in 1991. Born and raised in Rochester, New York, Aman received his B.A. from the University of Rochester in 1967. He earned his J.D. degree in 1970 from the University of Chicago Law School, where he served as executive editor of the University of Chicago Law Review. From 1970 to 1972 Aman served as a clerk to Elbert P. Tuttle on the U.S. Court of Appeals, 5th Circuit. He then spent five years as attorney with the firm of Sutherland Asbill & Brennan, before joining the faculty of the Cornell Law School in 1977. He left Cornell in 1991 when he came to Indiana to be Dean. Aman stepped down as Dean in 2002. In 2007 he became Dean at the Suffolk University School of Law in Boston, but returned to Indiana in 2009 where he is the Roscoe C. O'Byrne Professor of Law.
Listed below are some of Dean Aman's writings. For a complete list of Alfred Aman's writings click here. Also listed below are writings about Alfred C. Aman, Jr., along with miscellaneous materials related to Aman.
Writings by Dean Alfred Aman Jr.
Writings about Dean Alfred Aman Jr.
Misc. Materials related to Dean Alfred Aman Jr.