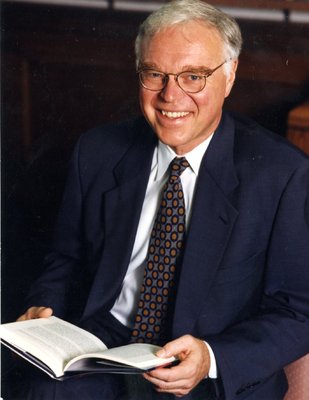 Title
Fred Aman Interview
Document Type
Misc. Materials related to Dean Alfred Aman Jr.
Publication Date
5-19-2002
Abstract
Fred Aman served as Dean of the Indiana University School of Law from 1991-2002. He's an internationally known scholar and lecturer, and the author of numerous books and articles. But the Fred Aman you'll meet in this interview is also a man of music – someone who just loves a good drum solo! Steve Sanders serves as host for this hour of Profiles.
An episode of the radio program, Profiles, recording in February 2002 in the studios of WFIU in Bloomington, Indiana.
Recommended Citation
Aman, Alfred C., "Fred Aman Interview" (2002). Alfred Aman Jr. (1991-2002). 37.
https://www.repository.law.indiana.edu/aman/37