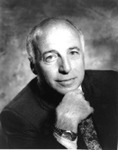 Title
Description
Michael S. Maurer, Chairman, IBJ Media Corp., JD 1967.
An Indianapolis native, Maurer graduated from North Central High School and received a bachelor's degree in accounting from University of Colorado. He returned home for law school, earning a Doctor of Jurisprudence from Indiana University, where he was a writer and an editor of the Law Journal. He is admitted to both the New York and the Indiana Bars, and has also successfully completed the CPA examination. Maurer serves as Chairman of the Board of IBJ Corporation. IBJ owns and publishes The Indianapolis Business Journal, Court and Commercial Record, and The Indiana Lawyer. Additionally he serves as Chairman of the Board of Directors of The National Bank of Indianapolis. In 2005 he was named President of the Indiana Economic Development Corp. and in 2006 he was appointed Indiana Secretary of Commerce by Governor Mitch Daniel. Maurer is a published contributor to the New York Times crossword puzzle and has authored three books: Water Colors (2003), 19 Stars of Indiana – Exceptional Hoosier Women (2009), and 19 Stars of Indiana – Exceptional Hoosier Men (2010). Maurer and his wife, Janie, have three children and eight grandchildren.
Maurer has been a devoted supporter of Indiana University and the School of Law-Bloomington. His service, loyalty and leadership earned him a place in the Academy of Law Alumni Fellows in 1996. He received the IU Distinguished Alumni Service Award in 2001, and, in 2007, he received the IU Foundation President's Medal for his outstanding and sustained support of the IU Foundation and the university. Maurer chaired the law school's first and highly successful capital campaign during the 1990s.
On December 4th, 2008, Indiana University President Michael A. McRobbie announced that the IU Law School in Bloomington would be renamed the Michael Maurer School of Law in recognition of Maurer's longtime support for the school and his $35 million gift for law student scholarships. Maurer related the significance of his donation to his relationship with the School of Law. "This gift is special for me because it is an opportunity to say thank you to an institution that made possible the success I have enjoyed in my legal and business career, the IU School of Law in Bloomington," he said. "Janie and I make this contribution to the law school with confidence in Lauren Robel, who has served our school so well. We fully expect under Dean Robel's guidance that this school will be recognized as an elite institution and assuredly one of the finest public law schools in the nation." Maurer's gift is the largest ever to the law school from an individual donor and the largest single gift received during the school's ongoing fundraising campaign.
Publication Date
12-8-2008
Keywords
Michael S. Maurer, IBJ Corporation, Indiana Business Journal, Indiana University, Indiana University School of Law, Indiana University Maurer School of Law, Maurer Alumni, Academy of Law Alumni Fellows
Disciplines
Law | Legal Biography | Legal Education | Legal Profession
Recommended Citation
"Michael S. Maurer" (2008). Benefactors. 1.
https://www.repository.law.indiana.edu/benefactors/1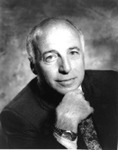 COinS