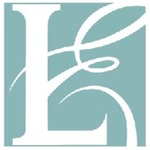 Title
Description
Lilly Endowment Inc. is an Indianapolis-based, private philanthropic foundation created in 1937 by three members of the Lilly family -- J.K. Lilly Sr. and sons J.K. Jr. and Eli -- through gifts of stock in their pharmaceutical business, Eli Lilly and Company.
On December 12, 2007, the Lilly Endowment awarded the law school a $25 million grant enabling the school to attract and retain exceptional teachers and scholars and to establish the School as one of the very best public universities in the country. "[The gift] will help us position our School of Law at the forefront of legal education by enabling the School to vigorously compete for the very best faculty and students from around the globe," said IU President Michael McRobbie. Said Sara B. Cobb, the Endowment's vice president for education: "We are enthused about Dean [Lauren] Robel's vision for the Law School to achieve even higher levels of excellence and solidify its reputation among the finest law schools in the country."
"The school already attracts professors with passion, who have identified important problems and want to solve them, while engaging and inspiring students," Robel said. "With this gift, we will be able to hire and retain world-class teachers and legal scholars who will be leaders in their respective fields. This is," she added, "an extraordinary and transformative gift for us, one that will assure that our students receive a legal education that is unrivaled in the country, and that will enable our graduates to continue to serve the state, the nation and the world in the highest and best traditions of the legal profession."
Publication Date
12-13-2007
Keywords
Indiana University, Indiana University School of Law, Indiana University Maurer School of Law, Lilly Endowment, Lilly Endowment Inc., Lilly family, J.K. Lilly Sr., J.K. Lilly Jr., Eli Lilly, Eli Lilly and Company
Disciplines
Law | Legal Education | Legal Profession | Nonprofit Administration and Management
Recommended Citation
"Lilly Endowment Inc." (2007). Benefactors. 3.
https://www.repository.law.indiana.edu/benefactors/3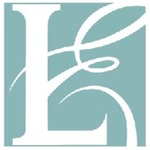 COinS