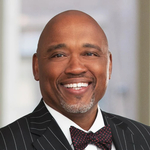 Title
Pride in the Practice of Law
Interviewer
Austen Parrish
Abstract
Tony Prather, JD '83, is a senior partner at Barnes & Thornburg, where he has been for more than 20 years. Tony represents management in all aspects of labor and employment law and litigation. Prior to joining Barnes & Thornburg, Tony was in-house counsel for Ameritech Corporation, Firestone Building Products Company, Firestone Industrial Products Company and Firestone Polymers. He twice has served on the Indiana Supreme Court Disciplinary Commission.
On Feb. 4, 2022, Indiana University announced Tony would serve as the university's vice president and chief legal counsel, pending Board of Trustees approval. He is expected to begin his duties in that role on Feb. 22.
With the law school, Tony has been deeply engaged. He has served as a member of the school's Black Law School Student Association Advisory Board since 2005; twice as a member of the school's Alumni Board; and as a member of the Maurer School of Law Board of Visitors.
He received the Indiana Lawyer Leadership in Law Distinguished Barristers Award in 2018, the Indiana University Maurer School of Law Distinguished Service Award in 2015, and in 2020 was the recipient Indiana University Bicentennial Medal. He was inducted into the Law School's Academy of Law Alumni Fellows last year, in 2021, the highest honor the law school can bestow upon an alum.
Publication Date
1-18-2022
Length
39 minutes, 27 seconds
Restrictions
There are no use restrictions on this recording
Disciplines
Labor and Employment Law | Law | Legal Biography | Legal Education | Legal Profession | Litigation
Keywords
Employment Law, COVID litigation
Recommended Citation
Pratter, Anthony "Tony", "Pride in the Practice of Law" (2022). One More Cold Call: An IU Maurer School of Law Alumni Podcast. 12.
https://www.repository.law.indiana.edu/coldcall/12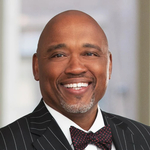 COinS