Preview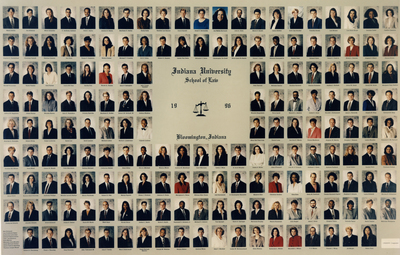 Description
Pictured: Mark Ackley, Jon Almeras, Anne Arbuckle, C. Anthony Ashford, Cecil J. Autry, Jessica G. Bailey, Matthew D. Bailey, Emily Balfe, Heather Lee Banner, David Barrett, Anne E. Batchelder, Joy Malby Bertrand, Jack A. Bobo, Marlo L. Morelli, Laura Brewer, Beth Ann Broeker, Lori Bruner, Lise Buba-Kreuer, Guilene Cadet, Caitlin Cameron, Kepten D. Carmichael, Christine Carroll, Katrina Cazares, Ida Chan, Tessie P. Clements, Krista Cosner, Michael T. Crowley, Gil R. Cubia, Robert S. Daniels, Lynda Van Davis, Christopher De Groff, Erica Lynn De Santis, Daniel J. Deeb, William Denmark Sr., Haydar Diab, Richard Dietz, Robert J. Dold Jr., Krista L. Duncan, Angela R. Elbert, Stacee Evans, Ommid Farashahi, Sara Fischer, Gail Flatow, James M. Foss, Enrika Frei, Nicole A. Gaines, Sean P. Gallagher, Julie Lingle Gardner, Amy Garrard, Melinda Gentry, Bradley Gerstner, Charles Gonzales, Andrea L. Graham, Jonas M. Grant, Daniel M. Grove, Margaret Faye Hadley, Jeffrey W. Hagedorn, Adam Hanna, Rhonda Hanna, Kyle E. Hanrahan, Felicity Havrilla, Matthew E. Hocker, Robert M. Holland III, Andrea Hoskins, Rhonda Hospedaales, Terry Iacoli, Manotti L. Jenkins, Linda G. Jones, Randal J. Kaltenmark, Jason L. Kennedy, Angela M. King, Edward M. King, Kristine A. Konopka, Robert Krieg, Susan Leckrone, Karen Lee, Scott Lennox, Michael Lieber, Marla A. Linderman, Cajardo Lindsey, Shou-Yeh Tony Ling, Daniel Long, Lee Ann E. Macey, Donna Mackman, Stephen W. Martin, Douglas J. Masson, Lewis Maudlin, Ramona D. McFarland, Heather McMillen, Sean Mead, James W. Meade, Vicki Merriman, Nathan Metzger, Catherine Michel, Mark Miller, Eric A. Mitchell, Monica Moore, Andrea M. Morehead, Carol Morrison, Laura J. Moss, N. Scott Murphy, Dawn A. Noble, John O'Donnell, John M. O'Driscoll, Andrew C. Ozete, Andrew Pardieck, Erick Parker, Sandip Patel, Vandana Pathak, Brian Perry, Sandra Byrd Peterson, Anthony Phillips, Mireille Leruth Phillips, Marne Piechocki, Robert K. Pike, Marija Popovic, Elissa J. Preheim, Jamison S. Prime, Marygrace L. Reese, William Marc Reese, Judi Reichmuth, R. Christopher Reynolds, Marjorie Rice, Christine Rodden, Gina Ross, Greta M. Rowland, Connie Bauswell Saylor, Stephen E. Scheele, Laura Schenck, Nicolas H. Schmelzer, Frederick Schultz, Jennifer Schultz, Erich Schwerd, Julian G. Senior, Susan M. Shook, Ehab Siam, Ketaki Sircar, Joshua L. Smith, Raymond D. Solomon Jr., Michael D. Somera, Tina Speagle, Karen A. Springer, Marianne Stanley, Sharon Stanzione, Julie Stapel, Jason J. Stout, Gregory Taylor, Yolanda Taylor, Kevin Tressler, Malcolm Thompson, Robert B. Thornburg, Trent J. Thornley, Gina Torreano, John Townsend III, John P. Twohy, Marci Underwood, Diane Bartsch Warren, Donald W. Watkins, Wesley Weber, Andrew Weiss, Amy C. Westfall, Leslie W. Westmoreland, Ellen Weston, Katherine L. Wicker, Meredith I. Wilson, T.R. Winter, Vincent J. Wong, Jill Wright, and Susan Yoon.
Not Pictured: Lee Frederick Baker, Katherine Lynn Hall, Edward Edison Hollis, Jean Lee Kanerva, Kara Martin, Maureen Joan Murphy, David Michael Pantos, Aaron Dawson Spurling, and Thomas Joseph Wendt.
The Recognition Ceremony Program for the Class of 1996 can be found here.