Preview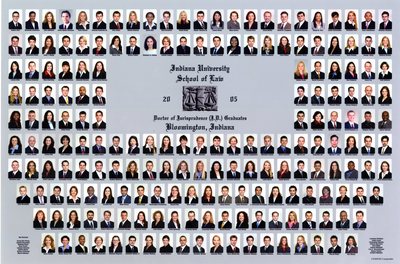 Description
Pictured: Joshua Abel, Elizabeth Adedokun, Lisa Adelman, Jesus Aguila Hermoso, Tyler Alenier, Howard Anderson III, Ben Arden, Allison Benway, Sylvia Bier, Sean Bockover, Sarah Boing, Wayne Branom III, Arlene Brens, Mary Brown, Carmen Brun, Aaron Butler, David W. Campbell, Nicholas Capezza, Robyn N. Carr, Lucas Carscadden, Kimberly Case, Rene Castellanos, Brandon Chemers, William Chen, Elizabeth Chitty, Amy J. Chung, David Clark, Rachael Clark, Amy Cohen, Stacy Cole, Steven Collier, Nathalie Q. Collins, Janella Combs, Steven Comuntzis, Trevor Creel, Warren Cutshall, Qiana Davis, David Dickinson, Tracy Dickinson, Carol Dillon, Matthew Dixon, Paul Dubbeling, Lucelly Duenas, Katie Dunbar, Jeremy Dunn, Kathryn Dywan, Lauren Eiler, Michael Eisenhut, Shea Esterling, Jennifer Fehrenbach, Amanda Felman, Allison Fetter-Harrott, Rachel Forde, David Francisco, Erin Frere, Sue Friedrich, Larry Fry, Lois Galluzzo, Jessica Garascia, Eric Glanzman, Brian Glazer, Doughlas Gleason, Rodney Glover, Daniel Gorayeb, Sean Gorman, Conor Granahan, Thomas Green, Abram Gregory, Adam Greivell, Liane Groth, Roseline Guest, Karl Guynn, Kelley Halliburton, Adam Hand, Justin Harrison, Jerome B. Hayes, Robert Hayes, Blaire Henley, Michael Hopkins, David Hudyma, Jr., Gregory Jensen, Aaron Johnson, Belinda Johnson, Noah Joseph, Carina Kak, Debra Kaplan, Jonathan Karelitz, Layne Keele, Brett Keeler, Toae Kim, Jill Klasing, Heather Kleinschmidt, Jenni Klose, Erin Knowles, Richard Kosmala, Jennifer Kraft, George Langendorf, Matthew Larson, Steve Latterell, Martin Lee, Yung-Hui Lee, Harvey Y. Lem, Kathrine Lemon, Matthew Lesher, Torrence Lewis, Matthew Light, Kelleah Lloyd, Heidi Lukacsik, Kristopher Lynch, David Maijala, Derrick Mason, Andrew Mazzuca, Nicole McDonald, William Mckenna, Kathleen Menze, Laura Merrion, Katherine Miltner, Tammy Mitchell, Brandon Moersch, Jennifer Monberg, Leslie Morse, Emily Mouton, Adam Mueller, Murtaza Navsariwala, Kristin Neff, Oliver Nelson III, Scott Newman, Yulia Nikolaevskaya, John Nowiejski, John O'Keefe, Craig Olsinski, Elizabeth Pavlick, Luseni Pieli, Jennifer Poe, Rishi Prasad, Kevin Rapp, Christopher Rasmussen, Raquel Ray, Kara Reagan, Melissa Rentfro, Adam Richter, Jason Rodecker, J. Alexander Rodriguez, Natalia Rome-Lindval, Justin Rosales, John Russell, Masah SamForay, Marjorie Schrader, Matthew Schutte, John Schwartz, II, Coleen Selke, Kimberly Sexton, Joanna Sharp, Steven Sharpe, Robert Shervette, Matthew Skaggs, Melanie Smith, Julie Solmer, Kelly Spalding, Anthony Spotts, Cassandra Stekly, David Stevens, Amy Strong, Christopher Svetlik, Robert Svoboda, Amber Swanson, Matthew Thomson, Scott Timberman, Jason Towns, Justin Treasure, Anne Tucker, Renea Veally Hill, Kelvin Vidale, Amy VonDielingen, Miranda Wagoner, Marshall Waters, II, Lindsay Watkins, Sarah Webber, Seth Weinglass, Matthew Wessel, Amanda Wiley, Ryan Wilmering, Matthew Winings, Spencer Wolfson, Nancy Woodworth, Elizabeth Wysong, Jameson Young, Warren Zeger, and Jiyu Zhang.
Not pictured: Young Bin Chung, Gaston Fernandez, Michael Flynn, Sean Frazer, Linday Gorsuch, Stelios Harris, Nathan Herkamp, Eileen Hohman, Jonathan Huffman, Justin Leach, Christopher Moeller, Melissa Mortimer, Brad Rigby, Andrea Steinhoff, Lisa A. Sturzenberger, Megan Tucker, and Richard Williams.
The Recognition Ceremony Program for the Class of 2005 can be found here.