Preview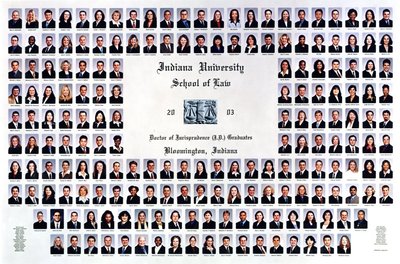 Description
Pictured:
Marc O. Abplanalp, Kristin Acuff, Jonathon R. Albright, Sandra J. Ante, Joseph M. Banyash, Jenifer J. Baumann, Anastasia Benarski, David Beslow, Sarah Bierley, Neal R. Blythe, William J. Brinkerhoff, Marcie Brown, Aija Bryson, Elizabeth Ann Bumbales, Brenton Campbell, Adrienne R. Champine, Frank T. Chen, Hyun Suk Choi, Jason T. Clagg, Doris L. Clark, Nicole D. Clark, Jason P. Cleveland, Paul R. Colbert, Atto Commey, Michael P. Commons, Amy C. Conner, Matthew E. Conrad, Nicholas Conway, Cynthia Cross, Nicole A. Cunningham, Levi C. Czubaroff, Larry Dailey, Sarah Dansker, Joshua M. Davis, Maria DeFord, Stephen DePaul, Andrea Dick, Shawn J. Donahue, April R. Drake, Yolanda D. Edwards, Jill Ellis, Marius Escolar, Julia M. Fidaleo, Carmen Fisher, Mavis R. Gee, Mitchell J. Gerber, Matthew A. Gernand, Rebecca Greene, Emily C. Guenin-Hodson, Luiey G. Haddad, Stephen Hamilton, Ryan D. Hammer, Joy M. Hanson, James R. Harris, Lakshmi, Hasanadka, Brett Haworth, Charles C. Hayes, Deborah Hea, Michael Heintz, Sarah Herkamp, Jennifer M. Herrmann, Kristin L. Herrmann, Jennifer M. Hess, Scott S. Holmes, William Hope, Janet Horvath, Michele Huckstep-Neary, Christopher Humphreys, Ryan M. Hurley, A. Costance Hyun, Cynthia DeNardi Ipsen, Leigh Erin Irons, Brandy Jones, John T. Jones Jr., Brandon S. Judkins, Eunsook Jung, Derek Kaczmarek, John Kaminski, Carolyn Kang, Angela Kelver, Matthew R. King, Karen E. Klein, Chad Kleinheksel, Daniel J. Kopp, Leilani K. Krashin, Aaron Krolik, Scott N. Kumis, Sarah Kyle, Lauren S. Lark, Andrew D. LeMar, Christopher Lee, David Y. Lee, Ariel J. Leinwand, Tonya Lengar, Nicholas Levi, Ann E. Liefer, Phil Lodato, Michele Lofthouse, Sean McAndrew, Jonna McGinley, David McPherson, Hannah L. Meils, Teresa L. Melton, Russell Menyhart, Crystal M. Merlau, Petra R. Micu, Alyce Miller, Samuel F. Miller, Benjamin W. Mills, Derek M. Mills, Robb A. Minich, Eugene S. Miyata, Jill Morgan, Jonas I. Moskowitz, Kristy L. Murphy, Paul Newman, Shinobu Nishida, Andrew P. O'Brien, Michael O'Neal, Alexander O'Neill, Patrick Omillan, Christine Painter, Davina L. Patterson, Janell M. Payne, Samuel J. Perry, Daniel A. Pfaff, Joshlene A. Pollock, Matthew V. Pontius, Rachel M. Rabideau, Andrew J. Reitz, Benjamin Riddle, Rae R. Ridley, Jacob Rigney, David B. Rivera, Zachary Rosenbarger, Jane E. Rueger, Mark A. Ryan, Deborah Salons, Charles R. Salter, Anne E. Sanders, Christohper Saporita, Erica L. Schilke, Gregory S. Schnarr, Gary Schutte, Allen Sebastian, Jennifer L. Shea, Jesse Sheley, Deborah K. Shepier, Aaron M. Silver, Matt Silverman, Emily D. Smith, Gwendolyn L. Smith, Lena Snethen, Tichelle Sorensen, William Spalding, Mark Stalcup, Aaron M. Staser, Jennifer P. Stephens, Benjamin G. Stevenson, Terrance Stroud, Sara L. Swaney, John Sweeney, Julie Swinney, Valerie Tachtiris, Andrea Taylor, Jeremy Teipen, Terrance T. Tharpe, Jaime Turley, Matthew Van Sickle, Eric Voigt, Matthew P. Voors, Jeremy Wallace, Joseph Walterman, Kenneth Washington, M. Danniel Weatherford, Jennifer Weber, Hillary L. Weigle, Dale D. Wengler, Campbell White, Geoffrey Wiegand, David B. Wilford, Andrew Wood, Minhee Yang, Zhiqiang Zhao, and Stephanie Ziegler.
Not Pictured: Christopher Anderson, Vivek Boray, Cheryl Carson, Ralph Cerveny, Kelli Davis, Mark Delgado, Scott Dillon, Christopher Donovan, Matthew Douthat, Cara Fedewa, Kathryn Gordon, Elizabeth Henthorn, Kiyoaki Kojima, Jaime Lebitz, Matthew Lloyd, Peter Mikolaitis, Charles Overheul, Elizabeth Pitts, Jason Riley, Steven Rininger, Jennifer Risen, Kevin Rogers, Malavika Sahai, Bradley Scheick, Thomas Snider, and Shaun Thistlethwaite.
The Recognition Ceremony Program for the Class of 2003 can be found here.