Preview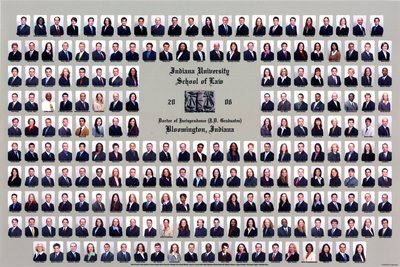 Description
Pictured: Daniel Adams, Yvette Alex-Assensoh, Daniel Amin, Julia Amrock, Neal Bailen, Rebecca Bailey, Matthew Barr, Anthony Battaglia, Matthew Berger, Bradley Bernau, Brian Bobb, Laura Bonadles, Brett Bottorff, Christopher Brokmeier, April Brown, Robert Brown, Daniel Burns, Heather Burns, Ryan Burns, Megan Burzych, Marc Chattah, Adam Christensen, Joshua Christie, Gregory Clark, Samantha Cleary, Brian Clifford, G. Baron Coleman, Michael Colgan, Roverto Collette, Jeremy Comeau, Michael Connors, Braden Core, Michelle Cosby, Jacob Cox, Christopher Crabtree, Christina Crockett, James Dall, Andrea Deis, E. Timothy DeLaney, Adriana De la Torre, Elena Dicus, Kathryn DiNardo, Robert Downey, Brett Dvorak, Susan Dwyer, Tyler Engar, Stephen Fenn, Joseph Ferino, Christina Finn, Bradley Fischer, Kevin Fitzgerald, David Ford, Tandra Foster, Veronika Fuks, Laura Gaskill, Todd Gilbert, Judith Golitko, Darren Goodman, Michelle Gough, Julie Grachek, Dionne C. Greene, Scott Gropp, Timothy Haley, Joshua Hamm, V. Matthew Hammond, Barrington Hammond Jr., Jennifer Handel, Brian Hansen, Ryann Hardman, Bradley Hargis, Levi Harris, Aaron Hartley, Dwight Haygood, Joshua Hecker, David Henderson, Mark Horvick, Stacey Horvick, Jeremy Kirsch, Bret Kleefuss, Matthew Latowski, Matthew Laydon, Austin Lee, LaTonia Lee, Karen Levy, Cheng-yi Liu, Charles Logsdon, Michael LoPrete, Robert Magrath, Adarsh Matravadi, John Merchant, Kevin Mason, Catherine Matthews, Eric Mazur, Catherine McCoy, Michael McIver, Meredith McKinzie, Jessica Merkel, John Meskunas, Anna Meyer, Joel Meyer, Robert Monroe, Komali Mooman, Elizabeth Morgan, Jason Morris, Melissa Mortensen, Kathleen Morton, James Motter, Jennifer Mueller, Anna Mullenholz, Alexander Musz, Cynthia Nelson, Britt Nichols, Andrea Niemeier, Ryan O'Connor, Cynthia Park, Kayla Pelter, Dirk Pentico, Daniel Petting III, John Phillipp, C. Tony Piccuta, Megan Pickens, James Pinyerd, Dustin Plummer, Jonah Price, William Ramsey, Courtney Rangen, Angela Rapp, Bryan Reid, Hilary Reinhardt, Kimberly Richardson, Beau Rightsell, Gavin Rose, Jere Rosebrock, Andrija Samardzich, Sean Santen, Amanda Schneider, Brian Schultz, Nina Schultz, Carl Schwartz, Adam Shields, Joseph Siders, Douglas Skelley, Clayton Slaughter, Christopher Smith, Geoffrey Smith, Jacob Smith, Kevin Smith, Lora Smith, Lesli Sorensen, Richard Sorrell, James Spolyar, Kristin Stanklewicz, Amber Stefankiewicz, Shana Stump, Matthew Taunt, Tiffani Taylor, Faye Teng, Anna Tooman, Daniel Tounsel III, Katherine Tower, John Troth, Ryan Vann, Suzann VanNasdale, Kara Wade, Jason Wagenmaker, Denise Walker, Herbert Walker IV, Jonathan Warner, Alison Waske, Chad Weeks, Martin Weiser, Judith Welling, Eric Wessels, Deborah Weston, Lucas White, Maurice Williams, John S. Wills, Adrianne Wojcik, J. Michael Woods, Lewis Wooton, Holly Yoakum, Nicole Young-Kuykendall, Helen Yu, Corey Zarse, and Danielle Zemola.
Not pictured: Todd Aguilera, Joshua Chanin, Steven Fawcett, Christine Fell, Aasma Husain, Jong Lee, Lauren Luke, Mark Manchak, Edward Noble III, Nikolas Osborne, Joshua Polansky, Christopher Ripley, and Christina Ryan.
The Recognition Ceremony Program for the Class of 2006 can be found here.