Preview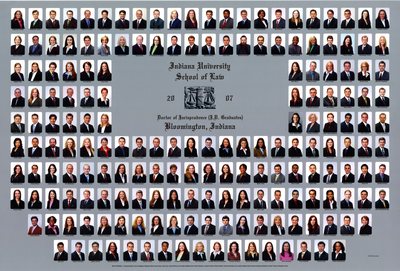 Description
Pictured: Stephanie Artnak, McKinney Austin, Nathan Baney, Joshua Beasley, Matthew Bedan, Douglas Berman, Jay Bhat, Birk Billingsley, Brian Bitker, Christine Bookwalter, Hannah Bornstein, Stephen Brandenburg, Marques Brooks, Matthew Bruno, Lauren Buford, Brent Burris, Andrea Button, Raymond Byrnes, Richard Byrnes, David Callan, Sarah Carls, Lindsey Carlson, Susan Chesley, Scott Chludzinski, Rachel Clark, Emily Collins, Casey Cox, Sarah Dame, Amanda Davis, James Davis, M. Elizabeth De Bagara, Dustin DeNeal, Aahren DePalma, Robert DeWitte, Collin Dick, Michael Donnelly, Aaron Dossett, Kenneth Downey, Ernest DuBose, Casey Eckert, Matthew Ensminger, Tiffany Farber, Christopher Farris, Jill Felkins, Angela Field, Kristen Fowler, Jarrod Franklin, Jennifer Frasier, Lisa Gamble, Laura Ginn, Jane Glynn, Nathan Gooden, Jessica Gorga, Nicholas Gottlieb, Brooke Grant, Matthew Gregoline, Blake Gregorczyk, Robin Hall Potter, Chad Halstead, Kevin Halter, Bryan Hamblin, Kara Hancuff, Laura Harbison, William Harbison, Guy Haskell, Ryan Hasler, Timothy Hayes, Bryan Hemming, David Hiestand, Casey Holsapple, Sayed Houssein, Adam Houston, Yilun Huang, Megan Jackson, Laura Jakubowski, Christa Jewsbury, Corey Johanningmeier, Brian Johnson, John Johnson, Stewart Johnston, Aleka Jones, Kamran Khan, Kevin Kiernan, Reilly Kimmerling, Jocelyn Koch, Laura Koenig, Joel Koerner, Nathan Kopp, Christopher Lang, James Lawley, Suzy Lee, Mark Leeman, Elizabeth Lewis, Katie Lewis, Megan Lewis, Edward Livingston, Richard Loftus, Adam Lukenbull, Tatum Lytle, John MacKenzie, Christopher Mackie, Thomas Manula, Andrea Marcus, Jordan Mazur, Leslie McCoy, Eric McKeown, Matthew Melick, Derek Molter, Katie Molter, Claire Munger, E. Ryan Murray, Steven Nagy, Katherine Nolan, Sara Norton, Melinda Nusbaum, O. Peju Okanlami, Mark Oram, Michael Ott, Nirav Parikh, James Park, Shamil Patel, Michael Pavel, Simon Pei, Charles Persons, Tanya Pettay, Jessica Polito, Jaime Porter, Jefferson Quackenbush, Shaun Raad, Kenneth Rathburn, Jessica Reagan, Daniel Reed, Sarah Reser, Kellen Ressmeyer, Joshua Richardson, Brian Roberts, Lindsey Rodgers, Jennifer Rodibaugh, Mark Rohr, Jonathan Rose, Michael Rouker, Paul Rudolph, Adelina Ruiz Baez, Christopher Schimke, James Schleiffarth, Jason Schnellenberger, Jacob Schtevie, Shanida Sharp, Lucille Shelby, Jared Simpson, R. Nichole Slaughter, Sarah Slayton, Tiffany Sorge Smith, Mary Spears, Rebecca Stachel, Andrew Stamm, Jason Starling, Isaac Stevens, Lauran Sturm, Andrew Summers, Jane Susott, Carly Szentesy, Emily Tamlyn, Andrew Thompson, Christopher Trapp, Patrisha Troy, Kirk Tsai, Robert Van Wert, Jeffrey Vernon, Marielle Vincent, R. Matthew Warner, Mickey Weber, Brian Weir-Harden, Corinne Welch Gilchrist, Katie Williams, Jennifer Winnett Denniston, Jennifer Wolsing, Jessica Woodbridge, Emily Woolard, Katie Worsham, Peter Wozniak, Forrest Yang, and Carlota Zimmerman.
Not pictured: P. Sarah Boshears, Bryn Gallagher, Margaret Held, Irene Kang, Jason Liao, Grant McFann, Evan Moll, Megha Patel, David Pedersen, Joshua Poelstra, Nithin Redy, Amanda Roettger, Sean Safdi, Maggie Smith, Kristin Steckbeck Bilinski, Arthur Traynor, and Benjamin Tuite.
The Recognition Ceremony Program for the Class of 2007 can be found here.