Preview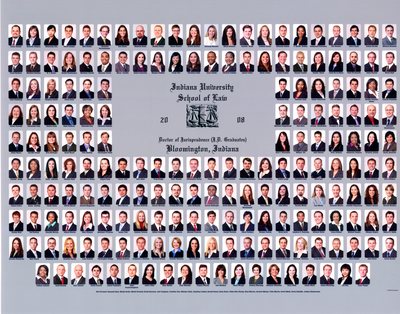 Description
Lucas Adams, Kathryn Ahlgren, Minyoung Ahn, David Amaya, Nate Bailey, Christian Bartholomew, Erin Bauer, Blakeley Beals, Nathan Beard, Renee Beaver, Kristin Belcher, Brittany Bennett, Maria Bennett, Andrew Beyer, Lindsey Blauer, Nicholas Blesch, F. Nicole Bolden, Emmanuel Boulukos, Eric Bowers, Garry Boyle, Joshua Brooks, Michael Brunelle, Corey Buckner, Matthew Butcher, R.J. Butler, Rachel Buxkamper, Matthew Carroll, Brandon Carter, Mario Castillo, Susan Castorina, Shalina Chibber, Cindy Cho, Christina Clark, Jason Clarke, Christal Coakley, James Cohee, Alissa Cohen, Bryan Coulter, Tanner Coulter, Sandra Davis, Carla De La Barra, Peter De Sanctis, Jason Dennis, Kevin Dent, Dave Dinaburg, Rachel Donahou, Meghan Dwyer, Derek Early, Amy Foust, Andrew Fromm, Nicholas Gahl, Phyllisia Gant, Tamar Gontovnik, Eric Goodman, Daniel Goshorn, Malika Graham-Bailey, Francis Granados, Aimee Gravelle, Alexandra Gray, Jessica Guay, Ryan Guillory, Shalonda Guy, Christine Habeeb, Matthew Hagenbush, Joel Haitz, Jeremy Handschuh, Douglas A. Hass, Grant Haynes, Andrew Hedinger, Mitchell Hendrickson, Adam Henry, Jennifer Hesch, Eric Hittinger, Brent Hoard, Pete Holiday, Christopher Holly, Sara L. Hounshell, Willard Hu, John Infante, Irene Jackson, Katherine Jackson, Kristina Jansen, Sarah Jaramillo, Charles Jiang, Caille Johnson, Holly Johnson, Melissa Kaye, Matthew J. Kelley, Angela King, Aaron Kirk, Kurt Kline, Greg Knapp, Alex Kornya, Christopher Koves, Peter Kuo, Matt Lawless, Benjamin Lawrence, Megan Lawrence, Cullen Leege, Matthew Lees, Kevin Ley, Amy Lifshitz, Erica Lin, Kyle Lindskog, Eric Loftman, James Lowry, Aaron Lykling, Jacob Lyons, Jeffrey Macey, Russell Magaziner, Tony Manns, Matt Martin, Michael McBride, Aravon McCalla, Jeremy McCrary, John McKenzie, Gerron McKnight, David McMurtrie, Nicolette Mendenhall, Peter Meyer, Julie Miller, Patrick Molen, Liza Moore, Jonathan Morris, Jennifer Nagourney, Jessica Nation, Yarrow Neubert, Jeremy Noel, Ted Nolting, Jennifer Norton, Jeffrey Novota, Mary Nyman, Matthew O'Connor, James Olds, Lindsey Parsons, Jeffrey Peabody, Brian Pearson, Michael Pinkston, John Pinto, Joseph Pletcher, Chloe Pullman, Morgan Rehrig, Brian Reitz, Stephen E. Reynolds, Michael Rittle, Laura Rochet, Michael Rogers, Morgan Rogers, Robert B. Rohla, Matt Roush, Benjamin Ruby, Danielle Ruckle, Luke Rudisill, Christopher Ruegg, Phillip Scaletta, Benjamin J. Schmidt, Annette Schmit, Jennifer Schuster, April Sellers, Catherine Seward, David Shafer, James Shanahan, Andrew Shelby, Ryland Sherman, Rebekah Shulman, Craig Smith, Travis Smith, Dean Snyder, Nate Steed, Aaron Stucky, DeKeyu Summer, Jared Sunday, Paul Threatt, Jacob Trevick, James Tsujimoto, Brett Vanlandingham, Adria Villar, Kyle Waldie, Faye Wanchic, Thayne Warner, Joel Watkins, Sarah Waugh, Destiny Wening, BethAnne Whelchel, Dana Wolk, James Wood, James Woodring, Lili Yan, and Tyler Yeager.
Not pictured: Kenneth Bach, Mindy Boehr, Marek Brustad, Sarah Burrows, Joel Campeau, Caroline Cho, Melissa Clark, Jonathan Conley, Brandi Danzy, Raza Davis, Chien-Hao Huang, Sean Marcus, Jarrette Marley, Tyler Martin, David Meek, Devin Schaffer, and Joshua Zimmerman.
The Recognition Ceremony Program for the Class of 2008 can be found here.