Preview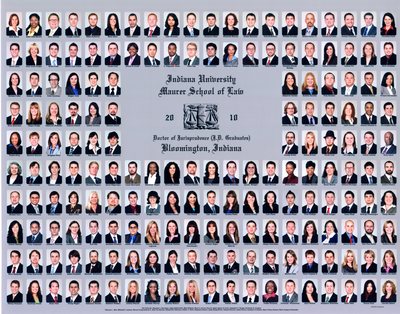 Description
Pictured: Erin Abbey, Aster Allen-Brown, John Allread, Joseph Andelin, Elliot Anderson, Sana Azem, Omar Bedawi, Mark Bains, Aditi Banerjee, David Barnhill, Benjamin Blair, Elizabeth Bonney, Armen Boyajian, Gabriel Britton, William Brumby, Robert Carter, Jr., Dennis Caviston, Jeremy Chisholm, Robert Christie, Christina Clark, David Clark, Ruth Anne Cooper, Scott Corba, Daniel Croy Cotton, Jason Covert, Aaron Craft, Gillian S. Crowl, Donald D'Amato, C. Reginald Davis, Peter Day, Chris Devlin, Enedina Dorsey, William Dummett, Todd Dvorak, Brandon Elkins-Barkley, Gavin Ferlic, Valerie Ferreira, Joshua Fix, Angela Fox, Brett Freeman, Melissa Fuller, Samuel Giesting, Peter Giordano, Megan Gold, Peter Gundy, Elias Hantula, Elizabeth Harden, Kristen Harmon, Troy Harmon, Peter Hekl, Robert Henson, Viviana Hernandez, Sean Hirschten, Megan Hodge, Catherine Homolka, Andrew Howell, Ashlee Howton, Michael Hulett, Arthur Humphrey, John Hursh, Gregory Jansen, Joyce Jewell, Ronald Johnson Jr., Christopher Kelly, Keshia King, Maxwell Kinman, Meaghan Klem, Stephen Knight, Eva Koestel, Stephen Kopstein, Jeremy Kridel, Aliina Kuismi, Derek Lane, Jill Laptosky, Jeffrey Lawson, Rory Layne, Rachel Leahey, John Lowrey, Tabitha Lucas, Dallin Lykins, Marshall Magaro, Aaron Maguregul, Lucas Marcoplos, Dorianne Mason, Shannon Mason, Richard Mather, Mallory McClure, Henry Mestetsky, Ayame Metzger, Kyle Michael, Kisha Miles, NaShara Mitchell, Sarah Morris, Edward Mulligan, David Munkittrick, Joshua Newton, Michael Nyre, Fred Oeldeman, Phillip Olsson, Kelli O'Neil, Kim Ottilie, Nick Otto, Thomas Padgett, Maggie Paino, Monica Palacio, Ulka Pandit, Cole Parker, Kristen Parks, Andrea Person, Julie Pham, Namson Pham, Todd Phillips, Noah Pinegar, Casey Plant, Rodrigo Pocasangre, Nancy Rachlis, Allison Rahrig, Vijay Rajagopal, Joshua P. Reading, Judith Reckelhoff, Eric Rey, Jonathan Rinehart, Adolfo Rio Blanco, Patricia Roman-Lagunas, Adrienne Romary, Katherine Rosenbarger, Heather Sager, Caitlin Frazier Satterly, Andrew Schrier, Megan Schroeder, Matthew Schulz, Katherine Schwartz, Lauren Seibold, Daneil Shirey, Eric Paul Smith, Cynthia Souza, Steve Spanolo, Brian Stallworth, Jeffrey Stemeric, James Stephens, Kenneth Stillabower, Kenneth Sugimoto, Erica Sullivan, Colleen Sutton, Nadea Taylor, Anthony Teuscher, Warren Thayer IV, Brent Thompson, Phillip Thompson, Stephen Thompson, Marion Titus, Terry Trapane II, Trent Trueblood, Erin Urquhart, Samatha Uslan, Jessica Van Dalen, Phillip VanLaan, Kimberly Verest, Brian Villa, Philip Wagler, Nathien Walden, Matthew WAllace, Andrew Warren, Rochelle Warren, Lindsey Weaver, Carissa Wheeler, Robert White, Nathan Widell, Kevin Wiesner, Onika Williams, Jeremiah Williamson, April Williamson, Benjamin Wolowski, Ryan Yates, Hanna Yoon, and Jennifer Zissou.
Not pictured: Thereas L. Huh, Mitchell C. Jackson, Steven Craig Jackson Jr., Blair M. Johnson, Michael M. Pettersen, Helder A. Pinto, Elizabeth Risetto, Lydia Sharp-White, Thomas Sitorius, Adam Surma, Jonathan Torchman, Ryan Twiss, Zachary Walt, and Gregory Zuchowski.
The Recognition Ceremony Program for the Class of 2010 can be found here.