Preview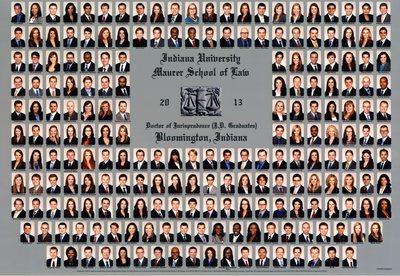 Description
Pictured: John Adams, Brittany Adkins, Jerod Adler, Samira Ahmed, Karun Ahuja, Robert Allega, Jorge Alvarez, Lucas Amodio, Chelsea Anderson, Tyler Anderson, Barbara Andraka, Helen Arnold, Gregory Averill, Rhea Baker-Ipek, Robert Baldridge, Robin Bannister, Erin Bantz, Louise Barrett, David Bartoletti, Robert Beatson, Anahit Behjou, Brandon Benjamin, Neil Black, Alexandra Block, Lyubov Borodina, Alan Bradin, Ryan Bredemeier, Jessica Brierly-Snowden, Meg Burton, Jacob Butz, Chay Cain, Michael Caine, Darrian Campbell, Hugh Campbell, Richard Cantor, Jerry Carter, Daniel Castellano, Chris Chamness, Russell Caleb Chaplain, Jared Chester, Timothy Conroy, Lesle Conway Stella, Cristina Costa, Raul De La Garza, Paul Deckard, Joe Delehanty, Emily Dent, Jason DeSantis, Christopher Dilworth, Kyle Doherty-Peters, Jesse Drum, Charles Eisenberg, Jamie Feldman, Marios Fellouka, Kyle Fields, Anne Fishbeck, Patrick Foley, Eva Fontanez, Andrew Foster, Ross Friedman, Chandler Frigon, Jennifer Fujawa, George Furtado, Joseph Fuschetto, Michael Gaston-Bell, Julie Gillaspy, Michael Giordano, Anthony Glenn, Viviana Gonzalez, Grant Good, Jason Goodman, Cedric Gordon, Daniel Gore, Chrisna Govin, Nicholas Haering, Brandon Hall, Caitllin Haney, Samantha Hargitt, Nathan W. Harter IV, Kristen Head, Jennifer Hepp, Nathan Herbert, Lauren Hernandez, Katherine Holley, Jason Howard, Michael Huffman, Emily Hughes, Jason Huizinga, Kathryn Imburgia, Melanie Jesteadt, Jenny Jin, Cara Johnson, Danielle Johnson, Drew Johnson, Samantha Johnson, Jordan Jones, Michelle Jones, Natalie Jones, Stephen Jurca, Joseph Kaufmann, Lindsay Koenings, Julie Kovin, Andrew Krafcheck, Aaron William Kuckewich Bonar, Rachel Lackert, William LaFleur, Hanna Lahr, Timothy Landwehr, Andrew Langford, Diana-Marie Laventure, William Lawrence, Kristofer Leavitt, David LeBeau, Brett Levin, Jonathan Levy, Alexander Lewis, Charles Long, Jennifer Lorentz, Paul Lunsford, Justin Macy, Jennifer Maple, Alex Martinez, Leticia Mayberry, Taylor Mayer, Greg McHenry, Megan McMahon, Katherin McTavish, Benton Merkel, John Miranda, Kyle Morrison, Marianne Motto, Nicola Mousdicas, Stephanie Mullaney, Andrew Murphy, Angel Nigaglioni, Lindsey North, Cale O'Bryan, David Okun, Jennie Patschull, Emily Pence, Joanna Penn, Daniel Perez, Jennifer Pernas, Derek Peterson, Matthew Pfaff, Caleb Phillips, Jessica Pixler, Joyana Progar, Andrew Proia, Katherine Province, Elizabeth Quill, Joshua Quincy, Keith Rahman, Timothy Rank, A.G. Reed, Martin Remming, Kristin Retherford, Mitchell Rickey, Cheyenne N. Riker, Kellie Rockel, Ezequiel Romero, Sally Ronald, Paul Root, Jillian Rountree, Ashley Rozier, Evan Sarosi, Matthew Schoneweis, Timothy Schrader, Christopher Seigie, Neil Sheaffer, Eric Silvestri, Amy Skelton, Corrina Smith, Joshua Stolarz, Eli Stoughton, Larry Stropes, Tia Strozier, Jason Stuckey, Dominique Taylor, Patrick C. Thomas, Patrick W. Thomas, Keinan Thompson, Jared Tidemann, Brian Tracy, Kristen Trout, Nicole Tuttle, Benjamin Urban, Tearra Vaughn, Brian Verbus, Matthew Vitous, Jessica Vizvary, Jeremy Votaw, Christopher Wallace, Clement Warr, Ian Watterson, Brittany West, Cha-Mecca Evangeline White, Michael Wiese, Carnez Williams, Gordon Wilson, Andrew Winetroub, Jacob Wood, Ke Ye, and Christopher Ziegler.
Not pictured: Laurie E. Anderson, Donald Bierer, Alexander Boeglin, Jorden Colalella, Christopher Esmits, Anne E. Fischesser, Jean Robert Fortune Jr., James Allen Haynes, Saqib Hussain, Lauren Kreiser, Michael C. Mattingly, Charles A. Meeker, Erin Mihalik, Folasade Oshinubi, Christopher Austin Parker, Eli G. Roberts, Christopher Rogers, Jacob Roman, Joshua Susie, Patrick Tighe, Collin Walsh, Matthew Young, and Peyman Yousefy.
The Recognition Ceremony Program for the Class of 2013 can be found here.