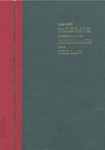 Title
The New Palgrave Dictionary of Economics and the Law (edited by Peter Newman)
Description
A great deal of economics is in fact about law - the functioning of markets, property rights and their enforcement, financial obligations and so on. Yet these legal aspects and problems are almost never addressed in the academic study of economics. At the same time a great deal of law, an increasing proportion of litigation for example, is about economics, and yet the drafting and administration of laws often ignore economic principle.The New Palgrave Dictionary of Economics and the Law is uniquely placed by the quality, breadth and depth of its coverage to address this need for building bridges. Drawn from the ranks of academics and professional lawyers and economists in eight countries, the 340 contributors include the leading exponents of their specialities. Among them are Nobel laureates in economics and eminent legal scholars.The New Palgrave Dictionary of Economics and the Law will become a benchmark for reference of the highest quality.
Professor Dau-Schmidt's contribution is titled "Preference Shaping by the Law."
Professor Stake's contributions are titled "Inheritance Law" and "Land-Use Doctrines."
Publisher
Macmillan Reference
Keywords
Law and Economics, Law and Economics--Dictionary
Disciplines
Law | Law and Economics
Recommended Citation
Stake, Jeffrey E. and Dau-Schmidt, Kenneth G., "The New Palgrave Dictionary of Economics and the Law (edited by Peter Newman)" (1998). Books by Maurer Faculty. 111.
https://www.repository.law.indiana.edu/facbooks/111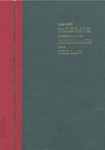 COinS