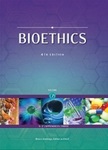 Title
Bioethics, 4th edition (edited by Stephen G. Post)
Description
With its initial publication in 1978, Bioethics became the first reference to focus solely on a then-burgeoning field, in effect helping to define the discipline. The first and second editions won the Dartmouth Medal and Honorable Mention, respectively, and the set remains the standard reference on bioethics for teachers, students, and those in related fields of health care, philosophy, environmentalism, law, and religious studies. The fourth edition offers hundreds of revisions or addenda to entries from previous editions as well as over 100 new or rewritten entries on topics such as key cases in bioethics, the human biome, genetically modified foods, emergency preparedness and response, social justice, sustainability, chemical warfare and torture, among many others. Revised articles will explain the events as well as legislation changes of the past decade. The work is also being expanded to include views of nations and cultures other than the United States on such issues as abortion, medical triage, social responsibility, access to health care, stem cell research, etc.
Previous editions published under the title, Encyclopedia of Bioethics.
Professor Johnsen contributed the entry "Maternal-Fetal Relationship: Legal and Regulatory Issues."
ISBN
9780028662121 (hb), 9780028664323 (e-book)
Publisher
Macmillan Reference USA
Keywords
Bioethics, Medical Ethics
Disciplines
Bioethics and Medical Ethics | Law
Recommended Citation
Johnsen, Dawn E., "Bioethics, 4th edition (edited by Stephen G. Post)" (2014). Books by Maurer Faculty. 112.
https://www.repository.law.indiana.edu/facbooks/112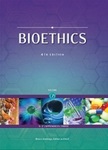 COinS