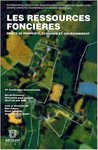 Title
Les Ressources Foncieres (edited by Max Falque, Henri Lamotte and Jean-Francois Saglio)
Description
As in previous conferences, Principles and Ethics 1996 (Dalloz), Water, 1998 (Dalloz), Marine Resources 2000 (Dalloz), Littoral 2002 (Bruylant) 2004 Waste (Bruylant), those acts introduce and review theoretical analyzes and concrete experiences for which property rights or and use economic instruments can play a positive role in sustainable land resource management. The essentially environmental land management is based on the generalization to the entire territory of regulatory tools that have traditionally aimed to organize the urban space. Urbanization perimeter and later zoning strove to guide, otherwise endorse, urban growth resulting in multiple revisions. For less than a half-century master means for aesthetic purposes and / or environmental entire space, using the same tools. Planning documents (as developer) then lead to upset property values at the whim of government decisions: the urbanism easements replace the "conservation easements" new category, legally virtual, the nature, objectives and the consequences are radically different. Emergent then new problems such as "regulatory expropriation", compensation for environmental, substitution of contracting with regulations, the specificity of the "ecological zoning", private banking, the areas conservatories, taking into account the long term, the use of new forms of ownership (conventional easements, joint ownership, asset management ...). The conference therefore had the following objectives: to assess the advantages and disadvantages of current practices, including their perverse effects (including corruption) in terms of transparency and cost; imagine the alternative institutions to combine environmental effectiveness and respect for constitutional principles including the right to property and freedom are fundamental; to see to what extent the economic instruments used increasingly for air, water, fishery resources ... can be used for land resources; mobilize and empower millions of landowners with regard to environmental goals. If property rights are central to economic development (Hernando De Soto), they are also, in forms to be invented, the key to environmental management and freedom.
This book, the fruit of the VI International Conference of Aix-en-Provence (26, 27 and 28 June 2006) brings together 63 communications personalities from 12 countries, training and very different backgrounds: economists, lawyers, lawyers, senior officials, policy makers, developers, members of think tanks ...
Professor Cole's contribution is titled "La Complexite Choix d'un Regime de Appropriation en Matiere de Protection Environmentale."
Keywords
Natural Resources-Europe-Congresses, Natural Resources-Law and Legislation-France, Environmental Protection
Disciplines
Comparative and Foreign Law | Environmental Law | International Law | Law | Natural Resources Law
Recommended Citation
Cole, Daniel H., "Les Ressources Foncieres (edited by Max Falque, Henri Lamotte and Jean-Francois Saglio)" (2007). Books by Maurer Faculty. 136.
https://www.repository.law.indiana.edu/facbooks/136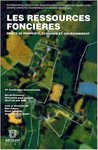 COinS