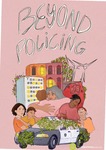 Title
Description
We all deserve to live in communities where we feel safe
And true community safety means feeling safe from violence by the state, which includes the police. Social inequity has systematically and institutionally permeated our country since its founding, becoming more visible at various times in our history. We are now living in one of those moments of tremendous clarity, and it calls on us to look deeply at the efficacy of the reforms and narratives which preceded it . The deadly consequences of political decisions that create health disparities are now a wound that cannot be unseen as the COVID-19 pandemic disproportionately ravages Black, Brown, and Indigenous communities. At the same moment, Americans of all back-grounds are bearing witness to the pervasive nature of racism in this country as we watch a seemingly endless stream of viral videos of police officers and white supremacist vigilantes murdering Black people.
This storm of violence, awareness, and anger about racial injustice has energized a new social justice movement to address police violence. Protesters around the world have taken to the streets chanting "Defund the Police" and "Black Lives Matter" to eradicate the ongoing threat of police violence. In light of the growing acknowledgment that policing has been an institution that compromises the safety of marginalized communities, the political will to re-imagine the very essence of community safety is growing.
Society must move beyond police and punishment when thinking about community safety, so that we can enjoy solutions and interventions that promote dignity, humanity, anti-racism, and freedom from fear.
Beyond Policing reveals that calls to enact moderate policing reforms are not backed up by a track record of success. Instead, the analysis shows why calls to defund the police open doors to new solutions, which show promise and move beyond the police and punishment . It is intended as a tool for advocates and policymakers to talk about the importance of defunding the police and investing in communities. Beyond Policing includes:
13 city analysis of police departments that have adopted moderate reforms to improve policing but have nevertheless continued to engage in police violence. Our analysis provides support for the #DefundthePolice movement's acknowledgment that it is past time to look beyond the old reforms and old ways of communicating about police reform.
A detailed look at numerous community groups and programs that enhance community safety without relying on police involvement. These programs adopt restorative justice, community empowerment, peer mediation, and economic support to address and prevent harm. They provide concrete solutions that address the question, "If not police, then what?"
Tips for talking about #DefundthePolice, including guidance for supporting a narrative that recognizes that the demand is realistic and needed in this moment.
Publisher
The Opportunity Agenda
Keywords
Policing, Defund the Police, Black Lives Matter, Policing Reforms, Social inequity
Disciplines
Civil Rights and Discrimination | Criminal Law | Law | Law and Race | Law Enforcement and Corrections
Recommended Citation
Thusi, India, "Beyond Policing" (2020). Books & Book Chapters by Maurer Faculty. 274.
https://www.repository.law.indiana.edu/facbooks/274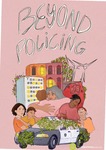 COinS