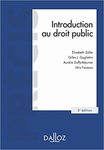 Title
Introduction au droit public (3rd edition)
Description
Public law can be defined as the law of public affairs (res publica) according to a method that is both historical and comparative: historical because history is an obligatory point of passage for any effort to theorize legal questions; Comparative because in the globalized world that is ours, and at a time when the French Republic is resolutely committed to the construction of Europe, it is no longer possible to train jurists who have no other benchmarks and other horizons than those of their national legal systems.
The book traces the successive ages of public law: first, the monarchical age that goes from the Renaissance to the American and French revolutions of the late eighteenth century and which sees the birth of the founding concepts of public law; secondly, the republican age in which there is no longer a sovereign, but free and equal men in law to whom it is now up to define and manage public affairs together, and therefore to organize power in modern society.
For each period and in each major legal system (codified rights and common law rights), the birth and evolution of the great fundamental notions of public law are studied: sovereignty, the State, the law, the separation of powers, the protection of individual rights against power, the great conceptions of the general interest, and administrative justice.
Text of book in French.
Disciplines
Civil Law | Common Law | Comparative and Foreign Law | European Law | Law | Legal History | Public Law and Legal Theory | Rule of Law
Recommended Citation
Zoller, Elisabeth; Guglielmi, Gilles J.; Duffy-Meunier, Aurelie; and Fassassi, Idris, "Introduction au droit public (3rd edition)" (2022). Books & Book Chapters by Maurer Faculty. 295.
https://www.repository.law.indiana.edu/facbooks/295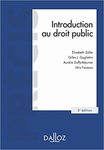 COinS