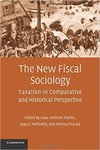 Title
The New Fiscal Sociology: Taxation in Comparative and Historical Perspective
Description
The New Fiscal Sociology: Taxation in Comparative and Historical Perspective demonstrates that the study of taxation can illuminate fundamental dynamics of modern societies. The sixteen essays in this collection offer a state-of-the-art survey of the new fiscal sociology that is emerging at the intersection of sociology, history, political science, and law. The contributors include some of the foremost comparative historical scholars in these disciplines and others. They approach the institution of taxation as a window onto the changing social contract. Their chapters address the social and historical sources of tax policy, the problem of how taxes persist, and the social and cultural consequences of taxation. They trace fundamental connections between tax institutions and macrohistorical phenomena – wars, shifting racial boundaries, religious traditions, gender regimes, labor systems, and more.
- Provides an overview of the new and rapidly growing field of fiscal sociology.
- Includes an original preface and chapter by Charles Tilly.
- Includes original contributions from many of the top comparative historical scholars in the disciplines of history, law, political science, and sociology.
In addition to co-editing this publication, Professor Mehrotra, co-wrote the first chapter, "The Thunder of History: The Origins and Development of the New Fiscal Sociology."
ISBN
9780521494274 (hb.), 9780521738392 (pb.), 9780511590542 (e-book)
Publisher
Cambridge University Press
Keywords
fiscal sociology, fiscal policy, taxation-social aspects
Disciplines
Comparative and Foreign Law | Law | Political Science | Sociology | Taxation-Transnational
Recommended Citation
Martin, Isaac William; Mehrotra, Ajay K.; and Prasad, Monica, "The New Fiscal Sociology: Taxation in Comparative and Historical Perspective" (2009). Books by Maurer Faculty. 3.
https://www.repository.law.indiana.edu/facbooks/3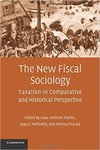 COinS