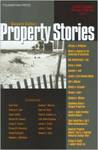 Title
Property Stories, 2nd edition (edited by Gerald Korngold and Andrew P. Morriss)
Description
This title provides the law student with an enriched understanding of 12 leading property cases. It focuses on how lawyers, judges, and policy factors shaped the litigation, and why the cases have attained noteworthy status. The volume is suitable for adoption as a supplement in a first-year property course, or as a text for an advanced seminar.
Part of the Stories series.
Professor Stake's contribution is titled "Upper West Side Story: The Symphony Space, Inc. v. Pergola Properties, Inc. 669 NE.799 (1996)."
Publisher
Foundation Press
Keywords
Property-United States-Cases. 669 NE 799
Disciplines
Law | Property Law and Real Estate
Recommended Citation
Stake, Jeffrey E., "Property Stories, 2nd edition (edited by Gerald Korngold and Andrew P. Morriss)" (2009). Books by Maurer Faculty. 60.
https://www.repository.law.indiana.edu/facbooks/60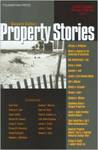 COinS