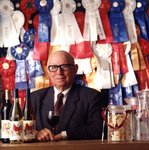 Title
William White Oliver
Description
William White Oliver was born in Hazard, Kentucky, on October 6, 1921. After serving in the Army Air Corp during World War II, he attended the University of Kentucky where he received his A. B. degree in 1946. He then attended Northwestern University where he received his J.D. in 1949. He briefly worked as an instructor at Northwestern, before working as a trial lawyer for the Bureau of Internal Revenue for two years. He then served as law clerk to Chief Justice of the United States Fred Vinson in 1952-53 and to Chief Justice Earl Warren during the following term.
In 1954 he joined the faculty of the Indiana University School of Law and remained there until retiring in 1992. The recipient of the Law School's Gavel Award in 1960 and the Herman Frederic Lieber Award for Teaching in 1963, Professor Oliver taught for almost 40 years, influencing generations of law students.
In addition to his scholarly and teaching achievements, Oliver founded Oliver Winery, a nationally known winery based in Bloomington. Following his retirement, he was of counsel with the Bloomington law firm Mallor Clendening Grodner & Bohrer until his death in 2011. In 2003, Barton L. Kaufman, LLB '65, endowed the William W. Oliver Professorship.
Keywords
Indiana University Maurer School of Law Faculty, Oliver Winery
Disciplines
Law | Legal Biography | Legal Education | Legal Profession
Files
Recommended Citation
"William White Oliver" (1921). Former Faculty. 24.
https://www.repository.law.indiana.edu/formerfaculty/24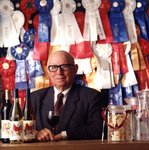 COinS