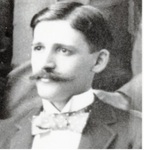 Title
Ernest Wilson Huffcut
Description
Ernest Wilson Huffcut was born on November 21, 1860 in Kent, Connecticut. He attended Cornell University where he was a member of Theta Delta Chi and received his B. S. degree in 1884. Huffcut was a member of the first class of the Cornell Law School, receiving his law degree in 1888. He practiced law in Minneapolis for two years, as well as serving as Minnesota's Judge Advocate-General, before joining the faculty of the Indiana University School of Law. He was a member of the IU Law School faculty for two years (1890-92) and then spent a year teaching at Northwestern University's Law School (1892-93). In 1893, Huffcut was appointed Professor of Law at Cornell University and in 1903 became that school's Director of the College of Law and Dean of the Law Faculty.
Huffcut's published writings include American Cases on Contracts (1894), Element of the Law of Agency (1895), Cases on the Law of Agency (1896), Elements of Business Law (1905) and Anson on Contracts (editor, 1906).
In 1906, New York Governor Frank Higgins appointed Huffcut to the position of Counsel to the Governor of the State of New York. In January of 1907, Governor Charles Evans Hughes (also a former Cornell Law faculty member) reappointed Huffcut to the same position. A few months later, (May 3, 1907) while traveling by steamboat between Albany and New York City, Huffcut ended his life by shooting himself in the head. He is buried in Ithaca, New York.
Keywords
Indiana University Maurer School of Law Faculty, Cornell University Law School
Disciplines
Law | Legal Biography | Legal Education | Legal Profession
Files
Recommended Citation
"Ernest Wilson Huffcut" (1860). Former Faculty. 27.
https://www.repository.law.indiana.edu/formerfaculty/27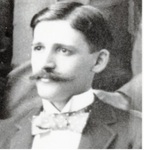 COinS