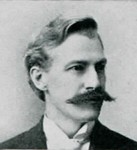 Title
Charles Andrew Rhetts
Description
Charles Andrew Rhetts was born in Salem, Indiana, on November 22, 1866. He attended Salem High School (class of 1883) and then entered Indiana University in Bloomington. Rhetts graduated from IU in 1889, after taking a year off to teach school. After college, Rhetts moved to Washington, D.C. where he worked first for the United States Census Bureau and later for the War Department. While in Washington, he received his law degree (1892) from the Columbia Law School. He briefly returned to Salem to practice law, before attending Harvard University where he received his A.M. degree in 1895.
Upon his return to Salem, Rhetts was nominated by the Republican party to run for Joint Senator representing the counties of Washington and Floyd. He initially accepted but resigned when he was offered an appointment as Associated Professor of Law, beginning in September 1895, at the Indiana University School of Law.
His hometown newspaper noted Rhetts' appointment in an October 1895 article, which stated, "The career of this young man has just begun, and this last appointment (at IU) will afford a rare opportunity for his advancement. Salem feels proud of her son "Charley" Rhetts, and all good citizens, irrespective of party, take pleasure in remarking that his professional and personal character are of the highest type." Sadly, Charles Rhetts promising career came to an abrupt end when he contracted Typhoid Fever and died in 1898.
Keywords
Indiana University Maurer School of Law Faculty
Disciplines
Law | Legal Biography | Legal Education | Legal Profession
Files
Recommended Citation
"Charles Andrew Rhetts" (1866). Former Faculty. 29.
https://www.repository.law.indiana.edu/formerfaculty/29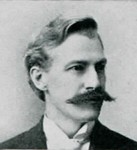 COinS