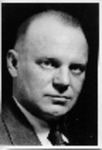 Description
James Lewis Parks was born in Middletown, Connecticut, on March 2, 1886. Little is known of his childhood. He entered Columbia University in 1904 and received his A.B. in 1907. Three years later, he received his law degree (L.L.B.) from the Columbia Law School. He remained in New York City practicing law until 1914, at which time he joined the faculty of the George Washington University Law School in Washington, D.C. In 1917, Parks became the thirty-fourth faculty member at the Indiana University School of Law in Bloomington. He remained at Indiana until 1919.
From 1919 until his death in 1934, Parks was a member of the faculty at the University of Missouri School Of Law in Columbia. Six of those years (1928-1934) he served as Dean of the school. Nicknamed "The Baron," Parks was particularly popular with students and colleagues. Upon his sudden death from a heart attack, the President of the University said, "The Passing of Dean Parks is a serious loss to the University of Missouri and to the profession of law. A man of high standing and unquestioned integrity, he has always stood for the highest ideals in his chosen profession."
Parks' casebook, Cases on the Law of Mortgages: Selected from Decisions of American and English Courts (West Publishing, 1926) was a standard text in law schools across the country.
Keywords
Indiana University Maurer School of Law Faculty
Disciplines
Law | Legal Biography | Legal Education | Legal Profession
Files
Download Obituary, Diamond of Psi Upsilon (v.21 no.1) (122 KB)
Recommended Citation
"James Lewis Parks" (1886). Former Faculty. 3.
https://www.repository.law.indiana.edu/formerfaculty/3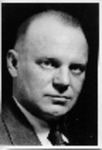 COinS