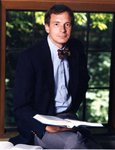 Description
Craig M. Bradley was born in Downers Grove, Illinois, on December 5, 1945. He received his undergraduate degree (A.B.) from the University of North Carolina in 1967 and his law degree from the University of Virginia in 1970. After law school, Bradley spent close to a decade working in Washington D.C. He spent two years working in the criminal division of the United States Department of Justice before serving as an Assistant U.S. Attorney (1972-75). In 1975 he clerked for U.S. Supreme Court Justice William Rehnquist, and then returned to the Department of Justice as a Senior Trial Attorney in the Public Integrity Section (1976-78). Prior to coming to IU, in 1979, Bradley was a visiting professor at the University of North Carolina School Of Law.
As a scholar, Bradley specialized in Criminal Procedure, Federal Criminal Law, and Comparative Criminal Procedure. In addition to writing several books and dozens of law review articles, Bradley wrote a much-anticipated bimonthly column on Supreme Court criminal procedure cases for Trial magazine, the publication of the American Association of Trial Lawyers.
Bradley was the law school's first Louis Calamaras Professor Law, and was later named the Robert A. Lucas Professor of Law. Professor Bradley died on August 7, 2013.
Keywords
Indiana University Maurer School of Law Faculty
Disciplines
Law | Legal Biography | Legal Education | Legal Profession | Supreme Court of the United States
Recommended Citation
"Craig M. Bradley" (1945). Former Faculty. 32.
https://www.repository.law.indiana.edu/formerfaculty/32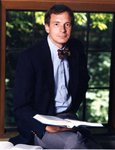 COinS