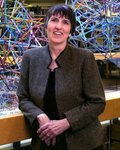 Title
Colleen Kristl Pauwels
Description
Colleen Kristl Pauwels was born in Chicago, Illinois, on January 26, 1946. Her family moved to Washington, Indiana before settling in the Mishawaka/South Bend area, where she attended primary and secondary school. Pauwels was an exceptional athlete in high school, particularly in swimming, and won the Indiana state breaststroke championship. After high school, she attended Barat College, where she received her B.A. in 1968. Married in 1971, she came to Bloomington when her husband entered graduate school. She soon got a job working in the government documents department at the university library. Shortly thereafter, she began taking classes at the School of Library and Information Science. She received her M.L.S. from IU in 1975 and soon after accepted an appointment as Public Services Librarian at the Indiana University Law Library.
Pauwels was named Acting Director of the Law Library in 1978 and ultimately became the Director (1983). She received her J.D. from the Indiana University School of Law in 1986. Pauwels was the Director of the Law Library for more than 30 years. During those years, she transformed the library from a facility that struggled to meet the basic needs of its patrons, to one that was named the country's "Best Law Library" in 2004. Her leadership oversaw the expansion of the physical facilities, the collection, the technology, and the staff. At the same time, she became the school's unofficial historian and published several articles on the history of the Law School.
Pauwels was inducted into the Law School's Academy of Law Alumni Fellows in 2013. She retired in 2011 and died April 24, 2013 at the age of 67.
Disciplines
Law | Law Librarianship | Legal Biography | Legal Education | Legal Profession | Library and Information Science
Files
Recommended Citation
"Colleen Kristl Pauwels" (2013). Former Faculty. 46.
https://www.repository.law.indiana.edu/formerfaculty/46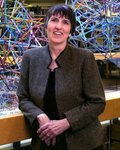 COinS