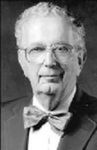 Description
John Paul Frank was born on November 10, 1917 in Appleton, Wisconsin. He attended the University of Wisconsin, Madison, receiving his B.A. in 1938 and his M.A. and LL.B. in 1940. After graduation, he served as the law clerk for U.S. Supreme Court justice Hugo L. Black, cultivating a friendship that would last until Black's death in 1971. Frank spent the remainder of World War II in Washington D.C. as the assistant to the Secretary of the Interior and an assistant to the U.S. Attorney General. He received his S.J.D. from Yale in 1946 and he joined the faculty of the Indiana University, Bloomington School of Law. In 1949, he published Mr. Justice Black: the Man and His Opinions, and he joined the faculty at the Yale Law School. In 1954, he left academia and returned to the private practice of law with the Phoenix, Arizona law firm of Lewis and Roca. He would remain with Lewis and Roca until his death in 2002.
John Frank was a prolific author. In addition to Mr. Justice Black, he also wrote Inside Justice Hugo L. Black: the Letters (published in 2000) which contained the correspondence he had with Justice Black from 1946 to 1971. Other books included Marble Palace: The Supreme Court in American Life (1958); Lincoln as a Lawyer (1961); The Warren Court (1964); Justice Daniel Dissenting: a Biography of Peter V. Daniel, 1784-1860 (1964); and Clement Haynsworth, the Senate and the Supreme Court (1991).
As an attorney, Frank contributed to two very significant U.S. Supreme Court cases. In 1954, he advised Thurgood Marshall before his appearance before the Court to argue Brown vs. Board of Education, which declared school segregation unconstitutional. In 1966, he represented Ernesto Miranda in his case, Miranda v. Arizona, which established police procedures for handling criminal suspects. This case gave rise to the "Miranda rights" that police recite to arrested individuals. He also took up several political causes during his life, including seeking the desegregation of law schools in the 1950's; opposing the nomination of Robert Bork to the U.S. Supreme Court in 1987; and advising Anita Hill in her testimony in 1991 against U.S. Supreme Court nominee Clarence Thomas.
John Paul Frank died on September 7, 2002 in Scottsdale, Arizona.
Keywords
Indiana University Maurer School of Law Faculty, Yale University Law Faculty, Lewis and Roca
Disciplines
Civil Rights and Discrimination | Criminal Procedure | Law | Legal Biography | Legal Education | Legal Profession
Recommended Citation
"John Paul Frank" (1917). Former Faculty. 47.
https://www.repository.law.indiana.edu/formerfaculty/47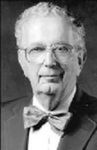 COinS