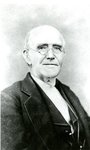 Description
Delana R. Eckels was born on August 19, 1806 in Fleming County, Kentucky. He studied law and in 1827 was admitted to the bar and moved to Monroe County, Indiana. He moved to Owen County in 1833 and in 1836 he was elected to the Indiana House of Representatives. He served one term in the General Assembly and in 1839 he moved to Putnam County. He edited the Greencastle Indiana Patriot in 1842, and when the Mexican-American War broke out in 1846, he enlisted in the 1st Indiana Volunteers, serving as captain. When the war ended, he returned to Indiana to resume his law practice. He served as judge for the 7th Indiana Circuit from 1851 to 1852, and in 1857 President James Buchanan appointed him as the chief justice for the Utah Territory. The Utah Territory was in an open state of lawlessness and rebellion, and Justice Eckels sought to reestablish the rule of law and order in the territory. Due to the distance, length of travel time, and the sectional crisis looming in the east, it was very difficult for federal officials to prosecute indictments and punish convicts. In 1860, Eckels resigned as Chief Justice and returned to Indiana.
Justice Eckels returned to his law practice in Putnam County upon his return from Utah. In the 1860 election, he supported the pro-southern candidate, John C. Breckinridge. When the war broke out, he became the leader of the local anti-war Democrats (known popularly as "Copperheads"). He opposed emancipation and the draft, and he helped organize local resistance to the draft. After the war, he returned to the bench and from 1872 to 1873, he was on the law faculty at the Indiana University School of Law.
Delana Eckels died on October 29, 1888. He was interred in the Forest Hill Cemetery in Greencastle.
Keywords
Indiana University Maurer School of Law Faculty, Chief Justice of the Utah Territory, Indiana House of Representatives, Indiana Judges
Disciplines
American Politics | Judges | Law | Legal Biography | Legal Education | Legal Profession
Recommended Citation
"Delana R. Eckels" (1806). Former Faculty. 62.
https://www.repository.law.indiana.edu/formerfaculty/62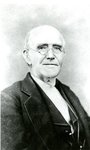 COinS