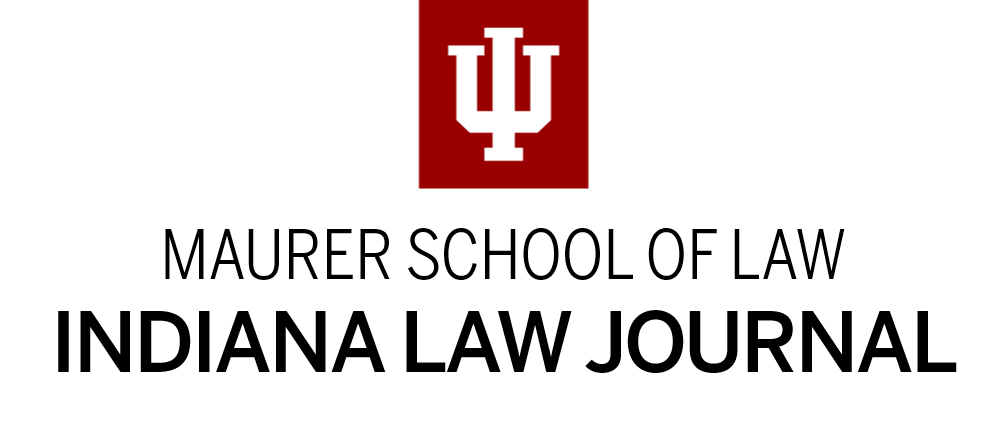 Article Title
Publication Date
Spring 2015
Publication Citation
90 Indiana Law Journal 465 (2015)
Abstract
Pursuant to its obligations under international law, the U.S. government has agreed to provide protection to individuals who fear persecution in their home countries for reasons of race, religion, nationality, membership in a particular social group, or political opinion. This protection in the United States takes the form of asylum, and the asylum statute states that the United States will protect individuals from persecution that occurred or will occur "on account of" one of those grounds. The Supreme Court has stated that in order to meet the "on account of" or "nexus" requirement, an asylum applicant must provide some evidence, whether direct or circumstantial, of persecutor motive. Congress later declared that a protected ground must be "one central reason" for the persecution. There is, however, no statutory, regulatory, or judicial authority setting forth the proper analytical framework for determining nexus in asylum cases.
In a previous article, I argued that in most cases, the "but-for" causation model from tort law would suffice as a method of establishing causation in asylum cases. I acknowledged, however, that this model may not provide the proper framework for all cases, particularly cases involving mixed or multiple motives for the persecution.
This Article sets forth a burden-shifting framework for such cases that is inspired by the frameworks for assessing causation in U.S. antidiscrimination law and, to a lesser extent, tort law. The Article draws from the literature and jurisprudence surrounding intent in U.S. asylum law and antidiscrimination law, as well as from mixed motives jurisprudence.
The framework proposed in this Article, used in conjunction with the but-for test proposed in the previous article, provides a rule for determining causation in asylum cases that would lead to more consistent, fair results and would bring the United States more in line with its international obligations.
Recommended Citation
Gupta, Anjum (2015) "Nexus Redux," Indiana Law Journal: Vol. 90: Iss. 2, Article 1.
Available at: https://www.repository.law.indiana.edu/ilj/vol90/iss2/1