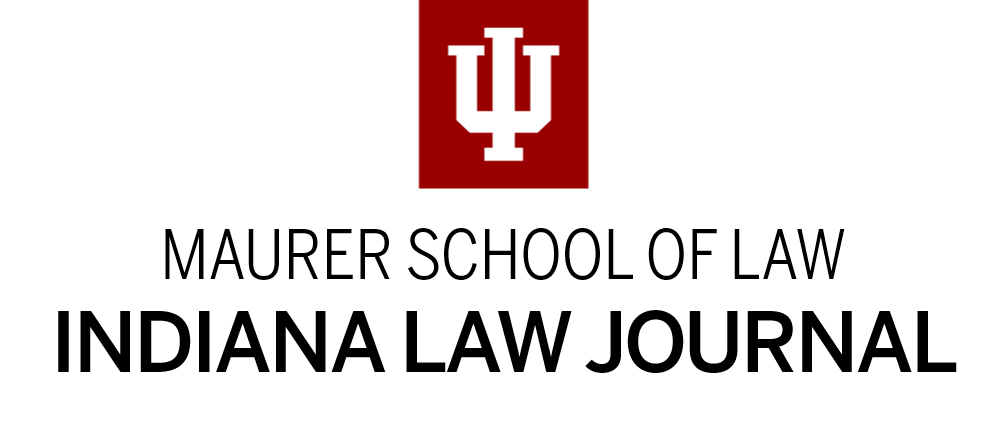 Publication Date
Winter 2018
Publication Citation
93 Indiana Law Journal 177 (2018)
Abstract
I will argue that what is most troubling about the conduct of President Trump during and since the 2016 U.S. presidential campaign is not any potential violations of the U.S. Constitution or federal law. There likely have been some such violations, and there may be more. But what is most troubling about President Trump is his disregard of political norms that had previously constrained presidential candidates and Presidents, and his flouting of nonlegal but obligatory "constitutional conventions" that had previously guided and disciplined occupants of the White House. These norms and conventions, although not "in" the Constitution, play a pivotal role in sustaining the Constitution.
Part I discusses political norms and constitutional conventions, including how they are alike, how they are different (notwithstanding the tendency of the President's critics to use the terms interchangeably), and why they matter in the United States notwithstanding the existence of a written constitution. Part II substantiates my claim that President Trump has consistently disrespected numerous political norms and constitutional conventions. I will be more than suggestive in corroborating my claims, but I will not be able to be comprehensive: it would require a longer writing project than a brief Essay to document all of the troubling ways in which President Trump has behaved since becoming a candidate for President, and the constraints of the publication process do not permit weekly updates.
The Future of the U.S. Constitution: A Symposium. April 14-15, 2017, Bloomington, Indiana. Sponsored by Indiana University Maurer School of Law, Indiana Law Journal & the American Constitution Society for Law and Policy.
Recommended Citation
Siegel, Neil S. (2018) "Political Norms, Constitutional Conventions, and President Donald Trump," Indiana Law Journal: Vol. 93: Iss. 1, Article 11.
Available at: https://www.repository.law.indiana.edu/ilj/vol93/iss1/11