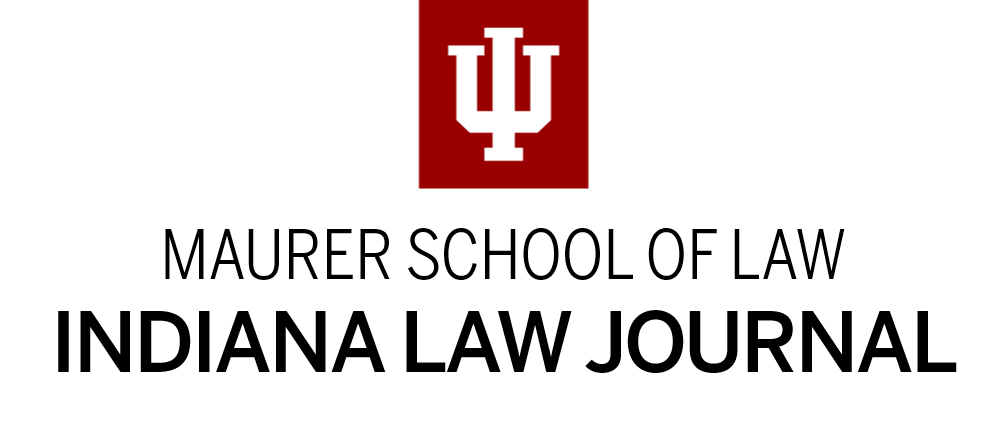 Publication Date
Winter 2018
Publication Citation
93 Indiana Law Journal 207 (2018)
Abstract
In this Essay I reason from a "prochoicelife" perspective that asks whether government protects new life by means that respect women's reproductive decisions. I develop a framework that allows us to compare the policies for protecting new life that governments choose and the values they demonstrate. This Essay's critical framework connects policies on sexual education, contraception, abortion, health care, income assistance, and the accommodation of pregnancy and parenting in the workplace. It shows that some jurisdictions protect new life selectively, favoring policies for protecting new life that restrict women's reproductive decisions over policies that respect women's reproductive decisions.
This Essay expands the conventional frame of the abortion debate along temporal and relational lines. Women's decisions about abortion are shaped by circumstances that women face before conception and can foresee after birth. For this reason, a state that sought to reduce abortion and protect new life would not only focus on restricting abortion.
This Essay proceeds in three parts. Part I expands the temporal and relational frame of the abortion debate and examines the choices about protecting life that lead-ing abortion-restrictive jurisdictions make. It demonstrates that leading abortion-restrictive jurisdictions act inconsistently about protecting life in a variety of settings.
Part II considers the values that might explain these policy decisions, exploring the judgments about sex, property, and life that could account for the policy preferences of prolife legislators. The exercise demonstrates the importance of factual inquiry in determining the values that abortion restrictions serve, even when legislators characterize such restrictions as protecting life.
Part III considers how expanding the frame to ask prochoicelife questions matters in law and politics. I show first that these questions can guide courts in applying the Supreme Court's decision in Whole Woman's Health to abortion restrictions asserted to protect life. I then consider how these questions could inform political debate outside the abortion context, taking health care policy as my example. My goal in probing the assumed conflict between respecting women and protecting life is to build coalitions and communities committed to supporting both.
The Future of the U.S. Constitution: A Symposium. April 14-15, 2017, Bloomington, Indiana. Sponsored by Indiana University Maurer School of Law, Indiana Law Journal & the American Constitution Society for Law and Policy.
Recommended Citation
Siegel, Reva (2018) "ProChoiceLife: Asking Who Protects Life and How -- and Why it Matters in Law and Politics," Indiana Law Journal: Vol. 93: Iss. 1, Article 12.
Available at: https://www.repository.law.indiana.edu/ilj/vol93/iss1/12