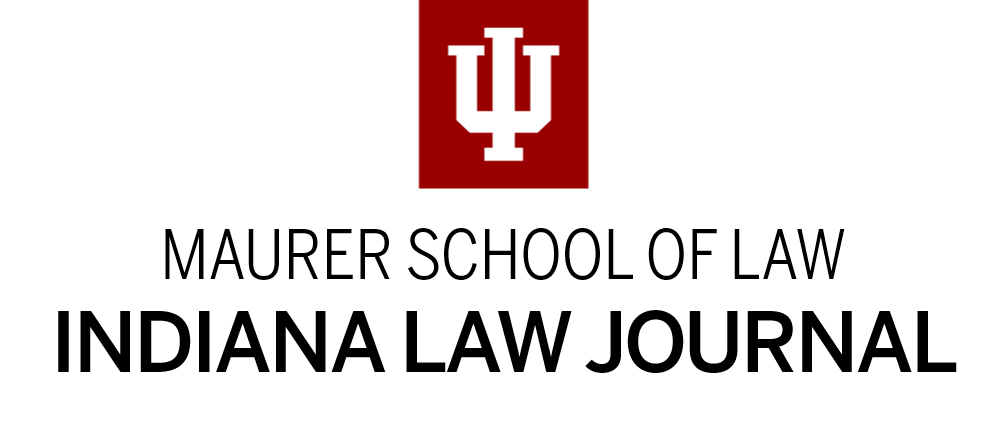 Article Title
Publication Date
Winter 2019
Publication Citation
94 Indiana Law Journal 103 (2019)
Abstract
This Article explores the complicated relationship between minimum contacts and the modern internet. Part I traces the development of modern personal jurisdiction analyses in the areas of both specific and general jurisdiction. Interesting in this historical overview is the increased reliance on predictability, even as courts have recognized that advanced technologies and infrastructure have made the maintenance of lawsuits infinitely easier than in the days before International Shoe.7 Part II then explores the intersection between personal jurisdiction and the internet as well as the rise of the so-called Zippo "interactivity" test for jurisdiction in cases involving websites. Although Zippo has represented the cornerstone of internet-based jurisdiction since its publication in 1997, there are several problems with the test, including incorrect applications in the area of general jurisdiction and inconsistent applications when websites contain advertisements, contact information, or other possible interactive features.
Part III examines the changing nature of the modern internet and the move from Web 1.0 to Web 2.0.8 This change has brought with it increased interactivity in online experiences, including the rise of social media. These changes have made it difficult to continue to apply the Zippo analysis as it currently exists. Accordingly, Part IV of this Article proposes a shift in the manner in which courts should think about personal jurisdiction and website interactivity. Specifically, this Article proposes that courts should move away from interactivity-based analyses to a more holistic analysis that examines the defendant's expectations based on the increased global presence of the internet and traditional notions of fairness.
The analytical framework proposed by this Article seeks to do two things. First, the framework eliminates inconsistent applications of the Zippo test. An examination of the case law reveals that websites with many of the same features are now being classified differently in various jurisdictions. Second, the framework attempts to lay a sustainable groundwork that can withstand future technological innovations. It is without question that the internet has changed substantially since the time of Zippo in 1997. However, the future holds even greater changes for the way in which users communicate online and receive information. Addressing these changes now will lay a sustainable groundwork for the near future, when the web will become more semantic, more personal, and even more ubiquitous.
Recommended Citation
Niesel, Zoe (2019) "#PersonalJurisdiction: A New Age of Internet Contacts," Indiana Law Journal: Vol. 94: Iss. 1, Article 3.
Available at: https://www.repository.law.indiana.edu/ilj/vol94/iss1/3