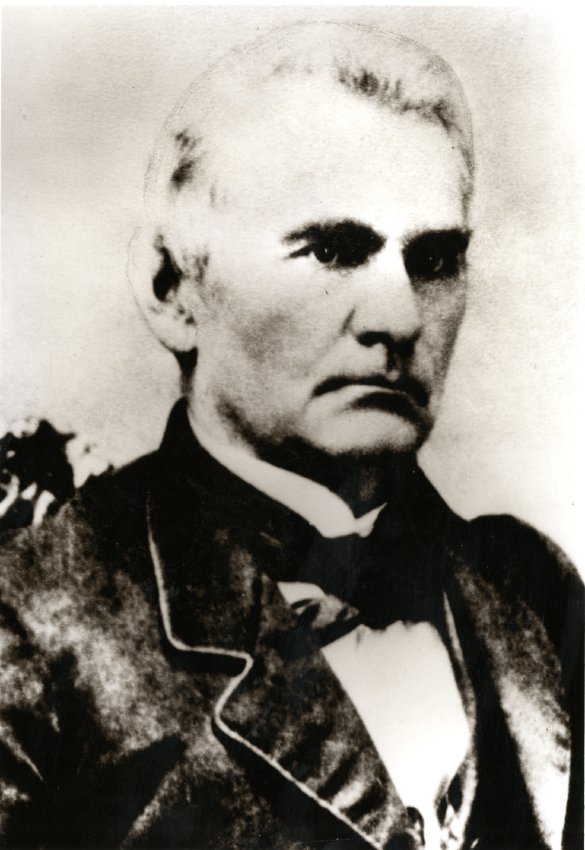 While not technically one of the Deans of the Law School, David McDonald (1803-1869) is recognized as the first Professor of Law at Indiana University. On December 5, 1842, McDonald gave his first lecture to the class of the new Law Department, the ninth law school in the nation and first state law school in the Midwest. There is no record of how many students were in that first class, but there were five in the first graduating class in 1844.
Through the early years, the Law Department flourished under the direction of McDonald and other distinguished jurists. McDonald was born in Millersburg, Kentucky, and moved to Indiana when he was 14, in 1817. He eventually became a school teacher in Washington, before meeting a local lawyer who encouraged him to study law. He was licensed to practice in the Circuit Courts in 1830. He served as a member of the Indiana Legislature (1833-34) as well as being elected judge of the 10th Circuit Court in 1841, before joining the University. After retiring in 1852 he was presented with an honorary LL.D. degree. He died August 25, 1869 and is buried at Crown Hill Cemetery in Indianapolis.
Listed below are writings by, about, and related to David McDonald.
Writings by David McDonald
Writings about David McDonald
Misc. Documents related to David McDonald