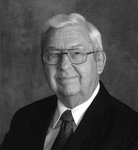 Description
John Leslie Duvall was born in Indianapolis, Indiana, on February 23, 1924. He graduated from Broad Ripple High School (1942), before enrolling at Butler University in the fall of 1942. While he would ultimately receive his A.B. degree from Butler (1948), he also attended the University of Maryland and the Citadel Military Academy as part of the U.S Army's Army Specialized Training Program during WW II. After his discharge from the Army, he returned to Indiana, finished his studies at Butler, and enrolled at the Indiana University School of Law. He received his LL.B. degree in 1949.
After law school, Duvall entered practice at his father's Indianapolis law firm. He eventually became a partner in the firm of in Duvall, Bell, Babcock and Payne. Duvall became involved in Indiana Republican politics in the 1950s, serving as Chairman of the eleventh district Young Republicans in 1953-54 and then Chair of the state Young Republican in 1957-58. He served as a precinct committeeman and held numerous party campaign positions. In 1967, he was elected to the Indiana Senate and remained a state Senator until 1985. Duvall chaired the Senate Judiciary Committee for a dozen years and authored and then secured legislative approval of a new criminal code and sentencing structure.
In 1985 he was appointed to the Indiana Utility Regulatory Commission and from 1986 to 1989, he served as the Chair of the Commission. In 1995, he came out of retirement to practice with the Indianapolis firm of Lewis & Kappes. John Leslie Duvall was inducted into the Indiana University School of Law Academy of Law Alumni Fellows in 2004.
Keywords
Maurer Alumni, Academy of Law Alumni Fellows, Indiana Politicians, Indiana State Senate
Disciplines
Law | Legal Biography | Legal Profession
Recommended Citation
"John Leslie Duvall" (1924). Maurer Notable Alumni. 113.
https://www.repository.law.indiana.edu/notablealumni/113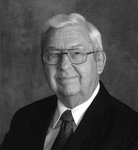 COinS