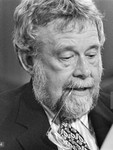 Title
James Franklin Fitzpatrick
Description
James Franklin Fitzpatrick was born in the small northern Indiana town of Bluffton, on January 18, 1933. He graduated from Allen High School (1951) in Bluffton and then enrolled at Indiana University. Fitzpatrick received his A.B. degree (economics), with honors and departmental honors, in 1955. Fitzpatrick then received a Rotary International Fellow to study economics at Cambridge University (Corpus Christi College) in England. He returned to Indiana in 1956 and enrolled at the Indiana University School of Law, receiving his J.D. in 1959.
After clerking for John S. Hastings of the Seventh Circuit Court of Appeals, Fitzpatrick joined the Washington, D.C., law firm Arnold, Fortas & Porter in 1961. He rose to be a partner and remained with the firm for more than 30 years. Fitzpatrick's career has largely been spent advising and representing clients in matters related to the executive branch, the courts, and regulatory agencies of the federal government. His client list has included major political figures, multinational businesses, and the Commissioner of Baseball. Active in the D.C. arts community, Fitzpatrick sponsored the 1989 Robert Mapplethorpe exhibition, "The Perfect Moment," which triggered a national debate regarding the role of government sponsored art projects. In 1996, Fitzpatrick returned to the law school to serve as a prosecutor in the mock trial of Richard III for the murder of the princes in the tower, before a three-judge panel chaired by U.S. Supreme Court Chief Justice William Rehnquist.
Upon retirement, Fitzpatrick has served as a visiting member of the Law Faculty at Trinity College Dublin, as well as taught at the Georgetown Law School in Washington. Additionally, Fitzpatrick and his wife head the James F. and Sandra J. Fitzpatrick Charitable Foundation. Fitzpatrick has served on the law school's Board of Visitors for more than 25 years. James Franklin Fitzpatrick was inducted into the Indiana University Academy of Law Alumni Fellows in 1993.
James "Jim Fitz" Fitzpatrick died, at the age of 88, in February 2021.
Keywords
Maurer Alumni, Academy of Law Alumni Fellows, Arnold & Porter, Robert Mapplethorpe, Bob Packwood
Disciplines
Law | Legal Biography | Legal Profession | Litigation
Files
Download Obituary (Washington Post) (76 KB)
Recommended Citation
"James Franklin Fitzpatrick" (1933). Maurer Notable Alumni. 127.
https://www.repository.law.indiana.edu/notablealumni/127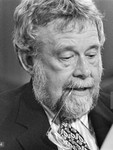 COinS