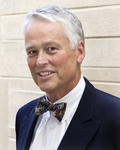 Description
Robert Arden Long was born in Martinsville, Indiana. After graduating from Frankfort High School (1964) in Frankfort, Indiana, Long attended Indiana University. As an undergraduate, he served as President of both the IU Student Foundation and Phi Gamma Delta. Additionally, he served on the Student Supreme Court and was a member of the Marching Hundred. After receiving his A. B. degree in Economics (1968), long enrolled at the IU School of Law.
Upon receiving his JD in 1971, Long joined the Los Angeles offices of Latham & Watkins. He would remain with the firm for more than 30 years, primarily focusing on complex business litigation and trial practice. Long also developed a specialty in representing major law firms in professional liability and partnership matters. He served as Managing Partner of Latham & Watkins from 1992 to 1997. Long was elected to the American College of Trial Lawyers, and served as a member of the California Commission on Access to Justice, a collaborative effort dedicated to finding long-term solutions to the lack of legal assistance for low-income Californians.
In the late 1990s, Long became involved in the pro bono prosecution of a habeas corpus petition on behalf of Mario Rocha. Rocha had been convicted of murder in 1996, when he was just 16, and received a life sentence. Long persuaded the California Court of Appeals to hear the habeas petition and the conviction was eventually set aside. The state later dismissed all charges against Rocha. The case was documented in the award-winning film, Mario's Story.
Long served as member of the law school's Board of Visitors from 1994 until his retirement in 2005 and served as Chair of the Board in 2001. He received the law school's Distinguished Service Award in 2008 and was inducted into the Academy of Law Alumni Fellows in 2009.
Disciplines
Law | Legal Biography | Legal Profession
Recommended Citation
"Robert Aden Long" (1945). Maurer Notable Alumni. 156.
https://www.repository.law.indiana.edu/notablealumni/156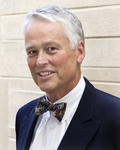 COinS