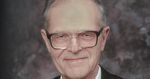 Title
Thomas Milton Lofton
Description
Thomas Milton Lofton was born in Indianapolis, Indiana, on May 12, 1929. After graduating from Howe High School in Indianapolis in 1947, he enrolled at Butler University. He transferred to Indiana University for his senior year where he received a B.S. in Business, with distinction, in 1951. He then enrolled at the Indiana University School of Law, receiving his JD, again with distinction, in 1954. While in law school he served as Editor-in-Chief of the Indiana Law Journal (v.28)
After law school, Lofton clerked for United States Supreme Court Justice Sherman Minton (1954-55). He then served three years as a First Lieutenant in the Judge Advocate General Corps in the United States Army. In 1958, he returned to his home town and joined the firm of Baker and Daneils. He spent more than 30 years with the firm, becoming a partner in 1962, and retiring as managing partner in 1991. Initially, Lofton specialized in corporate and antitrust law, but in the 1970s he expanded into the areas of taxation and administration, especially related to charitable organizations.
Upon retirement, he excepted a position as Vice Chairman of the Lilly Endowment. He became Chairman in 1994. The Lilly Endowment is one of the 10 largest private foundations in the United States; its priorities include religion, education, and community development with emphasis on projects that benefit young people and promote leadership and education. Through its grantmaking, the Lilly Endowment has helped Indiana's private and public colleges focus on student recruitment and retention. As Chairman, Lofton led a decade-long effort that resulted in the creation of community foundations in every county in Indiana. He also helped create a national role for the Lilly Endowment, most recently evidenced by grants to the United Negro College Fund and the Hispanic Scholarship Fund for the purpose of increasing minority participation in higher education.
Lofton was an active member of the Board of Visitors for the law school (1978-1987; 1994-2005). He was president of the Law Alumni Association in 1976. Among the many honors he received from Indiana University were his induction into the Academy of Law Alumni Fellows in 1991, his 1992 presentation of the Thomas Hart Benton Mural Medallion, and the 1997 Indiana University Dinguished Alumni Service Award. He also has served the university as a member of the Campaign for Indiana steering committee; as chair of the fundraising campaign for the Wells Scholars Program; and as a member of the IU Foundation Board of Directors (1978-1991), the IU Alumni Association, and the IU School of Medicine Dean's Council.
Thomas Milton Lofton died on June 19, 2015, at the age of 86.
Keywords
Maurer Alumni, Academy of Law Alumni Fellows, Lilly Foundation
Disciplines
Food and Drug Law | Law | Legal Biography | Legal Profession | Nonprofit Administration and Management
Recommended Citation
"Thomas Milton Lofton" (1929). Maurer Notable Alumni. 158.
https://www.repository.law.indiana.edu/notablealumni/158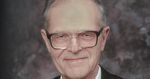 COinS