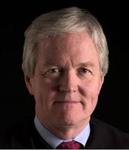 Description
John Daniel Tinder was born in Indianapolis, Indiana. He is a graduate of Brebeuf Jesuit Preparatory School (1968), Indiana University (B.S., 1972) and the Indiana University School of Law (J.D., 1975). Tender clerked for the U.S. Attorney in Indianapolis in 1974 and then the Assistant U.S. Attorney for the Southern District of Indiana through 1977. That same year he entered into private practice in Indianapolis, which he continued in until 1984 when he returned to the United States Attorney Office in Indianapolis, this time as its leader. Tinder also served as a public defender from 1977-1978 for the Marion County Criminal Court. From 1979 to 1982, Tinder was chief trial deputy for the Marion County Prosecutor's Office.
In 1987 Tinder was nominated to a judgeship on the U.S. District Court for the Southern District of Indiana, by President Ronald Reagan, to replace Judge James Noland. The U.S. Senate confirmed him on August 7, 1987. On the recommendation of Indiana U.S. Senator Dick Lugar, Tinder was nominated to the United States Court of Appeals for the Seventh Circuit by President George W. Bush on July 17, 2007, to a seat vacated by Judge Daniel Manion. Tinder was confirmed by the U.S. Senate on December 18, 2007, and received commission on December 21, 2007. He assumed senior status on February 18, 2015, and retired on October 9, 2015.
Tinder was inducted into the Law School's Academy of Alumni Fellows in 2007.
Keywords
Judges, Federal Judges, United States Attorney's Office Southern District of Indiana, United States Court of Appeals for the Seventh Circuit, United States District Court for the Southern District of Indiana, Maurer Alumni, Academy of Law Alumni Fellows
Disciplines
Judges | Law | Legal Biography | Legal Profession
Recommended Citation
"John Daniel Tinder" (1950). Maurer Notable Alumni. 16.
https://www.repository.law.indiana.edu/notablealumni/16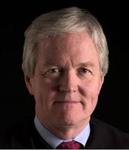 COinS