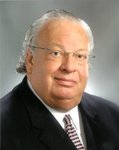 Title
Elliott Dordek Levin
Description
Elliott Dordek Levin was born in Chicago, Illinois. Raised in Indianapolis, Indiana, he graduate from Shortridge High School in 1959, before enrolling at Indiana University. He received his B.S. degree in Business from IU in 1963. Levin then enrolled at the Indiana University School of Law. While in law school, Levin served on the student editorial board of the Indiana Law Journal (v.40) and was Managing Editor for volume 41. Levin received his JD degree, Order of the Coif, from IU in 1966.
Levin's legal career began with the Indianapolis law firm, Bamberger & Feibleman, in 1966, but was interrupted after six months, when he entered the Armed Forces as a captain in the United States Army Armored Force. He rejoined the firm after two years of military service and focused on the practice of bankruptcy law. Levin became a partner in 1974 before founding the firm of Rubin & Levin in 1977. He has remained with the firm for the last 40 years.
Levin has participated extensively in the Indiana State Bar Association's Continuing Legal Education forums, has chaired the committee that drafted the proposed local rules for submission to the judges of the U.S. Bankruptcy Court for the Southern District of Indiana, and has served as an adjunct professor at Indiana University School of Law-Indianapolis. He has also served as a panel member of the Sigmund J. Beck Bankruptcy Roundtable. Levin has chaired the Board of Association Editors of the Commercial Law Journal, was president of the Commercial Law League of America, and is the first Hoosier elected from the Seventh Circuit to be a distinguished Fellow of the American College of Bankruptcy.
Elliott D. Levin was inducted into the Indiana University School of Law Academy of Law Alumni Fellows in 2008.
Disciplines
Bankruptcy Law | Law | Legal Biography | Legal Profession
Recommended Citation
"Elliott Dordek Levin" (1941). Maurer Notable Alumni. 160.
https://www.repository.law.indiana.edu/notablealumni/160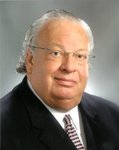 COinS