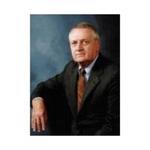 Title
John Farrell Kimberling
Description
John "Jack" Farrell Kimberling was born in Shelbyville, Indiana, on November 15, 1926. After graduating from Rushville High School in 1944, Kimberling served two years in the U.S. Navy. While in the Navy, he participated in the V-12 College Training Program, taking classes at DePaul, Indiana, and Purdue Universities. As a result, he received a bachelor's degree from Purdue in naval science and tactics (1946) and an A. B. degree from Indiana in government (1947). He then enrolled at the Indiana University School of Law and received his JD in 1950.
Kimberling briefly practiced law in Muncie, Indiana, before he was recalled to active duty in the Navy during the Korean War. Released from active duty as a Lt. Commander in 1953, he decided to stay on the West Coast. He joined the Los Angeles firm of Lillick, McHose and Charles. He became a partner in the firm in 1963, and ultimately rose to managing partner. He retired from the firm in 1986, only to be recruited as a senior partner in the Los Angeles offices of the Dewy Ballantine, where he chaired the litigation department until his retirement in 1990.
Once called "one of the top trial lawyers in the country" by The American Lawyer, Kimberling was widely known as a leading litigation specialist. He was a charter member of the American Bar Association Section on Litigation, and was a fellow of the American College of Trial Lawyers. Kimberling's ties to Indiana University were deep. He was a member of the IU Foundation Board of Directors and the law school's Board of Visitors (1994-98). In 1990 he was inducted into the Indiana University School of Law Academy of Law Alumni Fellows and served as a visiting professor at the law school in 1993. Kimberling endowed the John F. Kimberling Chair and scholarship at the law school in 1992. The school's planned giving society was renamed in Kimberling's honor in 2009. Kimberling received the IU Distinguished Alumni Service Award in 2001 and the IU Foundation's President's Medallion in 2006.
John Farrell Kimberling died in Palm Springs, California, a the age of 86 in 2013.
Keywords
Maurer Alumni, Academy of Law Alumni Fellows
Disciplines
Law | Legal Biography | Legal Education | Legal Profession | Litigation
Files
Recommended Citation
"John Farrell Kimberling" (1926). Maurer Notable Alumni. 167.
https://www.repository.law.indiana.edu/notablealumni/167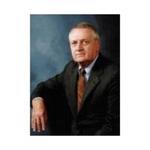 COinS