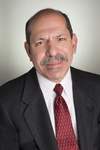 Title
Arthur Andrew Lopez
Description
Arthur Andrew Lopez was born and raised in Chicago, Ilinois. He graduated from Proviso West High School (Northlake, Illinois) in 1971. Lopez put himself through three years of college at Triton Junior College (Illinois) before transferring to Indiana University, where he received his B.S. degree in education in 1978. Additionally he graduated from the Indiana Law Enforcement Academy and worked as a police officer for Indiana University. While at IU, Lopez helped establish the first Latino Affairs Committee within the University's resident halls. Lopez enrolled at the Indiana University School of Law in 1980 and received his JD in 1983.
Today, Lopez is a Clinical Professor of Business Law and Ethics at the Indiana University Kelly School of Business. Prior to returning to IU, Lopez served more than 20 years as an attorney for the Federal government in Washington, DC. Among the positions he held were, Associate General Counsel for the U.S. Office of Government Ethics, Director of the Office of Civil Rights for the Federal Transit Administration, attorney for the Office of Chief Counsel, and ethics attorney in the Office of White House Counsel. Prior to his time in Washington, Lopez served as an in-house counsel to both Navistar International and Toyota Motor Sales.
Lopez is the founder and president of Nadar Por Vida, a non-for-profit corporation committed to providing at-risk, minority, and low-income children an introduction to the world of competitive swimming. Founder of the law school's Latino Alumni Association, Lopez has be honored with many awards, including the Indiana University Latino Alumni Association's Latino Alumni Award (2007) and Maurer School of Law's Distinguished Service Award (2009). Lopez served on the law school's Alumni Board since 2011.
Keywords
Maurer Alumni, Maurer Distinguished Service Award, Kelley School of Business
Disciplines
Business Law, Public Responsibility, and Ethics | Law | Legal Biography | Legal Education | Legal Profession
Recommended Citation
"Arthur Andrew Lopez" (1952). Maurer Notable Alumni. 174.
https://www.repository.law.indiana.edu/notablealumni/174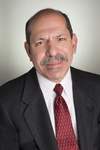 COinS