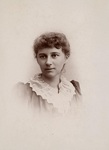 Title
Tamar (Althouse) Scholz
Description
In 1892, when few women ventured from the traditional confines of domestic life, 20-year-old Tamar Althouse received her LL.B. degree, becoming the first woman graduate of the Law School. Althouse was born in New Harmony, Indiana, in 1872. She graduated from high school at 17 and came to Indiana University to study law. Together with sixteen men, she graduated in 1892. Althouse sought a legal education during a time when women rarely were so bold. Coeducation, although begun in 1833 with the founding of Oberlin, was still an experiment when she was born. By 1870, only eight state universities, including Indiana, accepted women students. Through the end of the 19th century, so few women attended college, that most found it a lonely and isolating experience. As the first woman graduate of the Law School, Tamar Althouse was a pioneer in legal education. Both as a student and practicing attorney, she blazed new trails for the cause of professional women in Indiana.
After her law school graduation, Althouse was admitted to the bar in 1893 at the age of 21. She accepted a position in the law office of J. E. Williamson in Evansville and became the first woman to practice in Vanderburg County. Although she continued her law practice in Evansville for many years, she also served as court reporter for Vanderburg County, from 1903 to 1915. Althouse also served on the staff of the State Speaker of the House, Al Venaman, and in 1924 she was connected with the Indiana Public Service Commission on special duty.
Althouse's passion for women's rights issues was first evidenced in a piece she wrote for the Indiana Student while in law school (see below). Finding her career as Evansville's only woman attorney solitary, Althouse sought out women colleagues in businesses and professions in the city. In 1914 Althouse was one of the founding directors of the Women's Rotary in Evansville, the first Women's Rotary in the nation. In her words, it was established to "inspire a greater spirit of co-operation and inculcate broader and more vigorous business views among those women who are engaged in independent business or professions." There were thirteen members in this new group. By 1916, the group was fifty strong and Althouse was president of the organization, an office she held twice. In early 1919, Althouse was asked by Indianapolis business women to come to that city to assist them in organizing a Women's Rotary. The Women's Rotaries established all over the country during the next few decades obtained their charter and were founded on the principles of the Evansville club. Althouse, through her work with the Women's Rotary became active with the Indiana Federation of Business and Professional Women's Clubs and served as the national vice president of that organization.
In the mid-1920s, Althouse retired from the practice of law to devote time to the care of her husband, prominent Evansville businessman Frederick J. Scholz, who became paralyzed and needed full-time care. The two were married in 1915. Although her activities were reduced, she remained involved in her professional work through the mid-30s. In November 1936, four months after her husband, Tamar Althouse Scholz died at the age of 64.
Tamar Althouse Scholz was inducted into the Indiana University School of Law Academy of Alumni Fellows in 1992.
Keywords
Women Lawyers, Women Attorneys, Maurer Alumni, Academy of Law Alumni Fellows
Disciplines
Law | Legal Biography | Legal Profession
Recommended Citation
"Tamar (Althouse) Scholz" (1872). Maurer Notable Alumni. 18.
https://www.repository.law.indiana.edu/notablealumni/18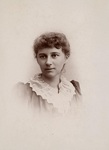 COinS