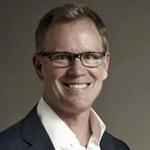 Title
Scott Nelson Flanders
Description
Scott Nelson Flanders was born in Indianapolis, Indiana. He graduated from that city's Ben Davis High School in 1975 and immediately enrolled at the University of Colorado. Flanders received his B.A. in economics from Colorado in 1979. From Colorado, Flanders returned to Indiana and enrolled at the Indiana University School of Law. He received his JD from the law school in 1982. While in law school he became a Certfied Public Accountant.
Flanders' professional career has taken him to a variety of corporate leadership positions across America. He began working for the Carmel, Indiana, based computer publisher Que Corp., eventually rising to president of the company. When Que was purchased by Macmillian, in 1986, he stayed on serving as president of several Macmillan publishing imprints and ultimately president of Macmillian Publishing (1993-1998). In 1998, he co-founded and ran Telstree.com, an Indianapolis-based e-commerce company that he sold to Buy.com in 1999. He spent the next five years in New York as Chairman and Chief Executive Officer (CEO) of Columbia House, the direct-to-customer music retailer, transitioning the company from a physical sales acquisition model to one dominated by online sales.
From Columbia House, Flanders moved to being the president and CEO of Freedom Communications (2006-2009), a California based media conglomerate that operated daily and weekly newspapers, websites and mobile applications, and specialty publications. In July of 2009, Flanders took over the reins of Playboy Enterprises as CEO. He remained with the company until 2016. In 2007, Flanders began serving on the board of directors of eHealth Inc., America's first and largest private online marketplace for health insurance. In 2016, he became eHealth's CEO.
Flanders has served on the law school's Board of Visitors since 2004.
Keywords
Maurer Alumni, Que Corp., Macmillan Publishing, Telstreet.com, Columbia House, Freedom Communications, Playboy Enterprises, eHealth Inc.
Disciplines
Business | Business and Corporate Communications | Law | Legal Biography | Legal Profession
Recommended Citation
"Scott Nelson Flanders" (1956). Maurer Notable Alumni. 183.
https://www.repository.law.indiana.edu/notablealumni/183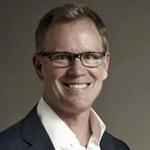 COinS