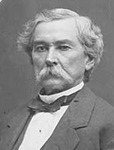 Title
Willis Arnold Gorman
Description
Willis Arnold Gorman was born in Flemingsburgh, Kentucky, on January 12, 1816. Little is known about his childhood in Kentucky. At the age of 20, Gorman moved to Bloomington, Indiana. Three years later, he was elected to the Indiana legislature and served three terms (1841/42. 1842/43, and 1843/44) representing Brown and Monroe counties. Willis apparently studied law, and was admitted to the bar, prior to receiving his law degree from the Indiana University Law Department in 1845. When war with Mexico broke out in 1846, Gorman enlisted as a private in the Third Indiana Volunteers and rose to the rank of major.
After the war, Gorman returned to Indiana and was appointed to Congress (1849-1853.) In 1853, President Franklin Pierce appointed Gorman to the position of governor of the Minnesota Territory and superintendent of Indian affairs for the territory. He served until 1857, at which time he began practicing law in St. Paul and serving as a member of the State Constitutional Convention. In 1858 he became a Minnesota state representative.
During the Civil War, Gorman served as a colonel in the First Minnesota Volunteer Infantry, before rising to the rank of brigadier general. After the war, he returned to St. Paul to practice law and serve as the city's prosecuting attorney from 1869 to 1875.
Willis Arnold Gorman died on May 20, 1876 at the age of 60.
Keywords
Maurer Alumni, Minnesota Governor, State of Minnesota
Disciplines
American Politics | Law | Legal Biography | Legal Profession
Recommended Citation
"Willis Arnold Gorman" (1816). Maurer Notable Alumni. 187.
https://www.repository.law.indiana.edu/notablealumni/187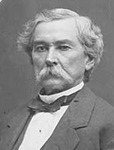 COinS