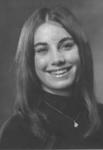 Title
Susan Karen Carpenter
Description
Susan Karen Carpenter was born in Orleans Parrish, Louisiana. Raised in Terre Haute, Indiana, she graduated from Honey Creek High School in 1968 and then enrolled at Smith College in Northampton, Massachusetts. She graduated from Smith with a AB degree, magna cum laude, with honors in English, in 1973. Carpenter enrolled at Yale University to pursue graduate studies in English, but soon realized her passion was the law. She enrolled at the Indiana University School of Law during the summer of 1974 and received her JD degree in 1976.
Carpenter's legal career began as a Deputy State Public Defender in Wayne County, Indiana. She soon rose to be Wayne County Public Defender, before the Indiana Supreme Court appointed her Public Defender of Indiana in 1981. She would serve in the position for the next 30 years. As Public Defender, she is credited with reinforcing and strengthening the state's longstanding appellate defense standards, creating a top-notch capital defense unit, and ensuring representation for indigent prison inmates and persons challenging convictions and sentences.
Carpenter is the recipient of the Indiana State Bar Association 2000 Achievement Award, was a member of the Court's Commission on Race and Gender Fairness and the Indiana Public Defender Commission. She also served on the Indiana Criminal Justice Institute's Board of Trustees. Carpenter previously served on the Governor's Juvenile Code and Youth Gang Study Commission, National Center for State Courts Special Drug Court Advisory Board and Sentencing Policy Evaluation Committee. Carpenter was awarded the Indiana University School of Law's Distinguished Service Award in 2013.
Upon her retirement, Chief Justice Randall T. Shepard said, "As chief advocate for the rights of indigent defendants, Susan Carpenter has made Indiana a place of greater justice. She has been both zealous and elegant in one of the toughest jobs in government, and she makes me proud to be lawyer."
Keywords
Maurer Alumni, Distinguished Service Award, Indiana Public Defender
Disciplines
Courts | Law | Legal Biography | Legal Profession | Social Welfare Law
Recommended Citation
"Susan Karen Carpenter" (1951). Maurer Notable Alumni. 195.
https://www.repository.law.indiana.edu/notablealumni/195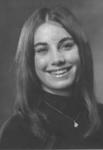 COinS