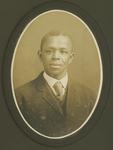 Description
Samuel S. Dargan was the first African-American graduate of Indiana University School of Law. Dargan was a dedicated law librarian and active community member, who worked to expand educational and professional opportunities for African-Americans.
Dargan was born on December 21, 1869, in Rochester, New York. He attended Cornell University and MIT, and ultimately graduated from Purdue University with a bachelor's degree in science in 1905. Dargan began his legal studies at IU in 1905, and in 1906 he won the junior year oratory prize for his speech "Tariff in the United States." He received his LLB in 1909.
The legal profession afforded few opportunities to African-American lawyers in Dargan's day, and so he accepted the position of assistant law librarian at IU. From 1924 until his retirement in 1948, he held the position of Curator of Law. While working at the Law School, Dargan also operated a business selling law books to students. He was beloved by the law students, and his generosity and quiet dedication to the students earned him the title "father of the IU Law School." Renowned graduates of the day like Wendell Willkie, Sherman Minton, William Jenner, Paul Jasper, and John Hastings remained close to Dargan throughout his life.
With his Law School salary and the proceeds from his book business, Dargan purchased several properties on the west side of the IU campus. He operated several boarding houses for African-American students who were not permitted to occupy any university housing until after World War II. The Dargan House became the first residence for African-American women students, and his other houses served as social centers for black students. Kappa Alpha Psi, the first black fraternity on campus, leased one of Dargan's properties.
In the 1940s, Dargan served on the Bloomington Draft Board, and also on a committee of prominent African-Americans who developed ways of helping Bloomington's black population secure jobs on national defense projects.
When Dargan retired in 1948, a group of law alumni honored him with a portrait in appreciation for "looking after us like a brother and a father." Dargan died in 1954 at the age of 84 and is buried in Bloomington's Rose Hill Cemetery.
In 1988, he was inducted into the Monroe County Hall of Fame for his community service to Bloomington and IU. He was inducted into the Indiana University School of Law Academy of Law Alumni Fellows in 2009. Additionally, each year the Indiana University School of Law's Black Law Student Association presents the Samuel S. Dargan award to a distinguished alumnus for continued involvement with the BLSA and Law School communities.
In 2018, the block of Indiana Ave. between 3rd Street and 4th Street (the block of Indiana Ave. that the law school sits on) was designated Samual Dargan Way.
Keywords
African-American Lawyers, Maurer Alumni, Law Librarians, Academy of Law Alumni Fellows
Disciplines
Law | Law Librarianship | Legal Biography | Legal Profession | Library and Information Science
Files
Recommended Citation
"Samuel Saul Dargan" (1869). Maurer Notable Alumni. 20.
https://www.repository.law.indiana.edu/notablealumni/20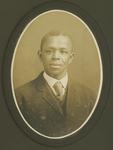 COinS