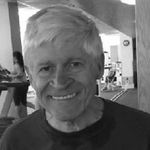 Description
Dan Emiel Spicer was born in Indianapolis, Indiana. Raised in Salem, Indiana, he graduated from that town's Salem-Washington Township High School in 1962. After high school, Spicer enrolled at the Miami University (Miami, Ohio). He transferred to Indiana University in 1964, where he received (1966) his B.S. degree in business. He then enrolled in the graduate program of the IU School of Business, receiving his M.B.A. in 1967. Spicer then accepted a position as a member of the Business and Economics faculty at Indiana University Southeast. In 1970, he was promoted to Assistant Professor.
While teaching, Spicer began taking classes at the Indiana University School of Law as a "Special Student." In 1972, he decided he wanted to purse a law degree fulltime. He was accepted into the JD program and received his degree in 1973. After law school, Spicer moved to Denver, Colorado, where he began his legal career. His practice focused on litigation and arbitration, particularly regarding real estate development and financial transactions. Spicer has co-managed closely held entities for multiple companies, created two international media companies, and assisted numerous nonprofit organizations around the world in efforts to improve living and health conditions of the underserved.
Dan E. Spicer was awarded an Indiana University Maurer School of Law Distinguished Alumni Award in 2005.
Keywords
Maurer Alumni, Distinguished Service Award
Disciplines
Law | Legal Biography | Legal Profession
Recommended Citation
"Dan Emiel Spicer" (1944). Maurer Notable Alumni. 220.
https://www.repository.law.indiana.edu/notablealumni/220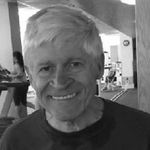 COinS