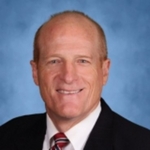 Title
Jeffrey Robert Pankratz
Description
Jeffrey Robert Pankratz was raised in Midland, Michigan, where he graduated (1978) from Herbert Henry Dow High School. After high school, Pankratz enrolled at Albion College in Albion, Michigan, before transferring to California Polytechnic State University, in San Luis Obispo, California in 1980. He received his B.S. in Business Administration from Cal Poly in 1983. A football and wrestler at Albion, he continued to wrestle at Cal Poly where he competing on a Division I team that placed seventh in the nation. After receiving his undergraduate degree, he accepted a position as a Marketing Coordinator with Parker Hannifin Corporation, a company that specializes in the manufacture of custom seals. He rose to the position of Product Engineer, before deciding to attend law school.
Pankratz enrolled at the Indiana University School of Law in 1987, and received his JD degree in 1991. As a law student, he authored the Indiana Law Journal comment, "Neutral Principles and the Right to Neutral Access to the Courts" (see below). After law school, Pankratz began a career devoted to assisting the poor. He began (1992-1999) by founding the Community Development Law Center in Indianapolis. In 1999, he became the Director of the Management and Organizational Development Division of The Enterprise Foundation, which provides low-income people with affordable housing, safer streets, and access to jobs and childcare.
In 2000, he became Of Counsel with Venable LLP, focusing on outsourcing transactions and international development finance practice, primarily in India. In 2003, he took a leave of absence from Venable to live and work in southern India, where he served with the International Justice Mission to develop and implement strategies for securing the release of India's bonded laborers. He has continued to work and live in India ever since. In 2007, he became the President of Justice Ventures International, whose purpose is to secure freedom, justice and restoration for the poor and oppressed by strengthening ventures that protect human rights and promote development. He currently holds to position of President and CEO of JVI. In addition, he is the Managing Director of Development Sourcing Advisers Group, which "provides business and legal services to entrepreneurs, investors, businesses, nonprofit organizations, and associations regarding business development and expansion, housing and economic development, offshore sourcing, corporate social responsibility, and other matters."
Jeffrey R. Pankratz was presented the Indiana University Maurer School of Law Distinguished Service Award in 2004.
Keywords
Maurer Alumni, Distinguished Service Award
Disciplines
International Humanitarian Law | Law | Legal Biography | Legal Profession
Recommended Citation
"Jeffrey Robert Pankratz" (1960). Maurer Notable Alumni. 230.
https://www.repository.law.indiana.edu/notablealumni/230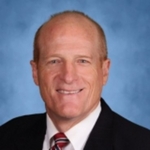 COinS