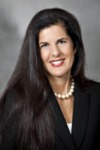 Description
Susan Carney Lynch was born in Providence, Rhode Island. She was raised in Fall River, Massachusetts, and graduated as valedictorian from that city's B.M.C. Durfee High School in 1984. After high school, she enrolled at Dartmouth College where she graduated with a B. A. in history in 1988. Interested in the law, she spent two years after college serving as a paralegal for law firms in New York and Boston. In 1990, she enrolled at the Indiana University School of Law. While in law school, Lynch served as the founding Editor-in-Chief to the Indiana Journal of Global Legal Studies (v.1, 1992/93). Lynch received her JD degree, from IU, in 1993.
Lynch's legal career began (1993-1996) as Litigation Associate the Washington, D.C., firm of Bayh Connaughton & Malone, PC. She then spent several years with the firm Brand, Lowell & Ryan, PC, before joining the U.S. Department of Justice. She currently holds the title of Senior Trial Counsel for Elder Justice, Civil Fraud Section, Civil Division, where she leads national investigations and civilly prosecutes long-term care facilities that fail to adequately care for their residents. In 2000, she received a Master of Laws in Litigation and the Judicial Process from Georgetown University and in 2016 she was awarded a Doctorate of Public Health in Health Leadership and Management Public Health from Johns Hopkins. She has been an adjunct professor of law at Georgetown since 2000.
Lynch has been presented numerous awards from the Department of Justice, including: the 2002 Special Achievement Award for obtaining the largest civil fraud damage award in the state of Montana's history, the 2007 Attorney General's Special Commendation Award for civil fraud settlement, the 2014 Civil Division Award for Elder Justice Policy work, and the 2018 Deputy Attorney General Award for Elder Abuse Prevention and Prosecution Act Implementation. Lynch has served on the law school's Alumni Board since 2008, and served as President in 2017/18. Susan Carney Lynch is a recipient of a 2019 Indiana University Maurer School of Law Distinguished Service Award.
Keywords
Maurer Alumni, Distinguished Service Award, United States Department of Justice
Disciplines
Elder Law | Law | Legal Biography | Legal Profession | Litigation
Recommended Citation
"Susan Carney Lynch" (1966). Maurer Notable Alumni. 233.
https://www.repository.law.indiana.edu/notablealumni/233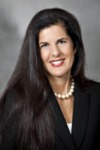 COinS