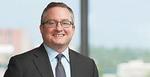 Description
Damon Ray Leichty was born in Rensselaer, Indiana, and raised in the tiny Hoosier town of Argos. A graduate of Argos Junior Senior High School (1990), he then enrolled at Wabash College, receiving his A.B. degree, summa cum laude, in 1994. Leichty returned to his hometown after graduation and worked for the Lobdell Emery Manufacturing Company, before traveling overseas to attend the University of Aberdeen, in Scotland. He received his M. Litt. degree, in literature and law, from Aberdeen in 1996. Upon returning to the United States he enrolled at the Indiana University School of Law. While in law school he served, first as an Associate (v.5) and then as Book Review Editor (v.6) on the Indiana Journal of Global Legal Studies. Leichty received his JD degree from Indiana in 1999.
Leichty's legal career began in South Bend, Indiana, where he joined the offices of Barnes & Thornburg, LLP. From 2001 until 2003, he clerked for Judge Robert Miller, of the United States District Court of the Northern District of Indiana. Once his clerkship was completed he returned to Barnes & Thornburg, where he represented clients in civil litigation across the country and regularly counseled manufacturers on issues such as product liability, contracts, and warranties. In addition, Leichty has served as an adjunct professor of law at the University of Notre Dame Law School sicne 2017.
In 2018, Leichty was nominated to fill the position that he had once clerked for in the Northern District of Indiana. On July 10, 2019, the U.S. Senate confirmed his nomination as Judge of the United States District Court for the Northern District of Indiana.
Keywords
Maurer Alumni, Judge, United States District Court of the Northern District of Indiana
Disciplines
Judges | Law | Legal Biography | Legal Profession
Recommended Citation
"Damon Ray Leichty" (1971). Maurer Notable Alumni. 245.
https://www.repository.law.indiana.edu/notablealumni/245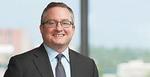 COinS